#Hair
9 Hairstyles Every '90s Girl Was Obsessed With
by Emily Gregor
The '90s were a glorious time for hair. Butterfly clips, weird twists, and excessive crimping. Relive the glory days of hair and see which trends we secretly want to see back on the runway.
The '90s are the reason we breathe. Maybe that's an exaggeration (unless you were born in the '90s, then it really is the reason you breathe), but the wild hairstyles from this decade deserve recognition as being more than fabulous. Did your favorite make the cut?
1. Knotted or twisted updos, even though TBH we aren't entirely sure what purpose they actually serve.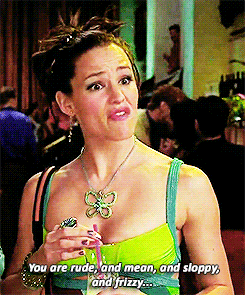 GIFY.com
2. SCRUNCHIES! Need we say more? The scrunchie made the '90s, and you could have one that matched every outfit. Total score.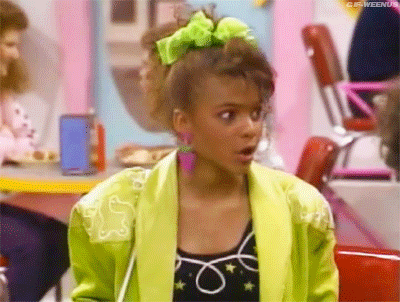 GIFY.com
3. Butterfly clips. Because apparently having insects anywhere near your head was chic AF.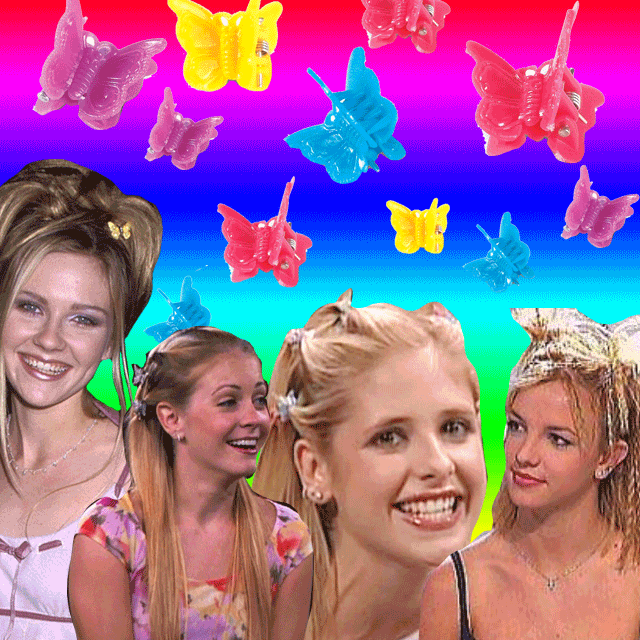 GIFY.com
4. Anything and everything Lizzie McGuire and Miranda ever did to their hair.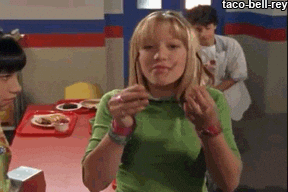 GIFY.com
5. Crimping ALL OF YOUR HAIR. Can we real quick talk about how much damage this must have done though?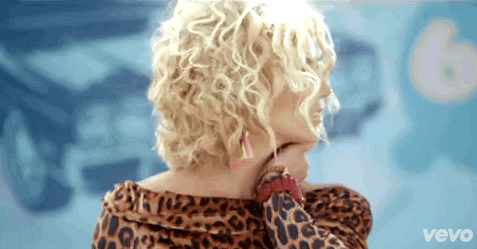 GIFY.com
6. Half-up buns (Which we're SO GLAD have finally come back in style).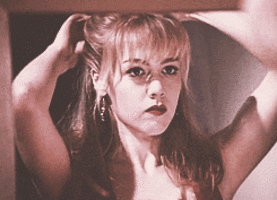 GIFY.com
7. Double top knots, a la Gwen Stefani. She was the queen of the '90s and this hairstyle proves it.
GIFY.com
8. Those hair streaks though! Christina Aguilera slayed with those chunky highlights, not to mention her outfit is on point.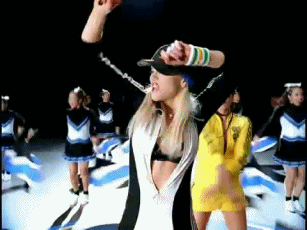 GIFY.com
9. Where would we be without the legendary flipped bob? Mary Kate and Ashley were and continue to be the ultimate style icons and we have them to thank for this epic hairstyle.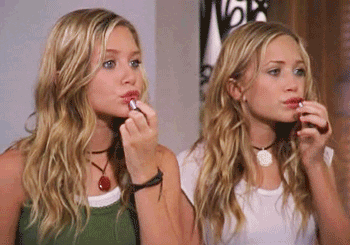 GIFY.com
So there you have it! The '90s were a fabulous era for hair and we're just now seeing some of those styles return to the mainstream, like half up buns and modern color alternatives. Embrace your inner diva and take one of these hairstyles out again for a much-needed taste of nostalgia, but we recommend staying far, far away from those butterfly clips. Trust us, those are a trend that deserves to stay right back in the '90s where it belongs.