#Beauty
How To DIY Your Eyeliner With Colored Pencils
by Bethany Lozier
Eyeliner, though a tried and true beauty staple, is sometimes too freaking expensive or impossible to find when you need it most. Never fear because you might have the perfect eye-lining products lying around your house in a colored box you use for art projects.
No matter if you prefer black or brown, pencil, gel or liquid liner, we can all agree on one thing: those damn eyeliner sticks are too easy to lose. And they also can be insanely expensive, depending on your preferred brands and your budget.
So what's a beauty fanatic to do when her favorite eye-lining product has mysteriously taken flight, broken, or has officially bitten the dust? YouTuber Rachel of Rclbeauty101 knows just the trick, and it involves making good use of those Crayola colored pencils sitting in your drawer.
That's right, you can make eyeliner out of colored pencils, and it's totally safe (Rachel called Crayola and the whole nine yards)! This technique is not only cost effective, but you also get dozens of new, colorful eyeliners in minutes.
Ready to put your art project skills to good use? No need to stay within the lines for this beauty tutorial!
1. Line 'Em Up
Pour a cup of hot water, select your favorite colored pencil shade, and let your pencil do some skinny dipping. After about five minutes, trace your pencil on your hand for a quick smudge test. Once you're satisfied with your line, you're done! How easy was that?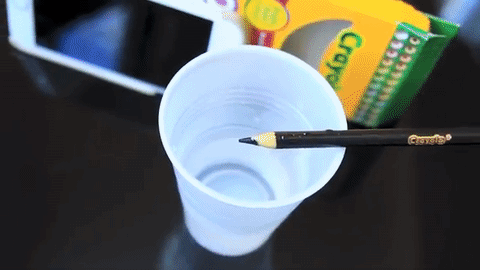 2. Pencil It In
Now that you've mastered the art of turning pencils into eyeliners à la water into wine, why not use up the rest of your box and make some crazy cool colored liners? They'll be way cheaper than anything you'll find at the department store.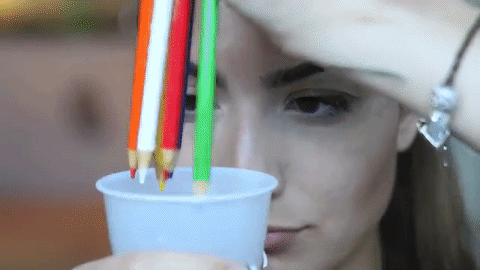 3. Use Your Pencils For Lip Liner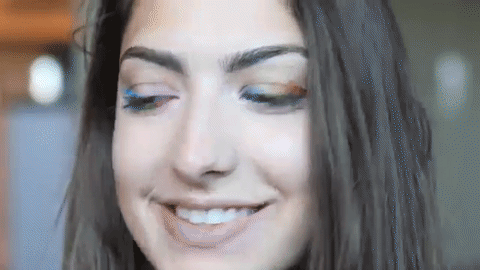 Thanks to these pigmented slices of nontoxic heaven, you can totally use them on your lips too. Rachel even says they work just as well as her designer lip liner!
We're ob-freaking-sessed with this DIY makeup hack. What better to color your world (and your eyes) than with you favorite childhood art supplies? What colors are you going to try first?