#Makeup
This $2 Eyeliner Stays Put Through Even My Toughest Crossfit Sessions
by Sidney Burds
If this $2 eyeliner can make it through a crossfit workout, it can make it through anything.
I'm a firm believer of when you look good, you feel good. I enjoy doing my hair, makeup and wardrobe for work each day, and same goes for my workout after a day at the office. Though I do swap my mules for tennis shoes and trade my dress for leggings and a sports bra, I keep the same makeup on that I had for work. Which sounds like it wouldn't be a problem… except for the fact that I love to wear a liquid liner cat-eye almost every single day… and my workout of choice is crossfit.
Crossfit is a high-intensity fitness program featuring varied functional movements: gymnastics, weightlifting, running, etc. It's extremely challenging, and so it leaves me drenched in sweat.
Now, again: I wear the same makeup from work to the gym. And after my first class, sweating what felt like my entire body weight, I was a little terrified to see what my face looked like. Images of Taylor Swift in her "Blank Space" video danced in my head.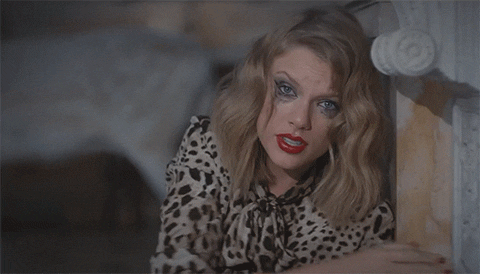 What I saw instead was my Brigitte Bardot inspired cat-eye in the same thick precise lines I had left since the morning.
Needless to say I was shook.
What magical eyeliner was I wearing? Not some luxury brand, but a humble drugstore eyeliner. It was the same brand I've used since high school, and it costs $2: e.l.f.'s Expert Liquid Liner.
e.l.f. Expert Eyeliner, $2, Target
This eyeliner is seriously a steal. E.l.f. Brand cosmetics are hypoallergenic, non-comedogenic, and do not contain animal-derived ingredients, meaning they're vegan and cruelty-free! I cover my face with a couple hundred dollars worth of product but no eyeliner has stayed put for me like this one. This eyeliner also comes in four different colors, and even though I very rarely stray from black, I think I'm going to nab one of the "Coffee" shades next time for a more natural look.
Suspect some foul play and in need of proof? I get it, sometimes seeing is believing. Here's a before and after of my workout today with the same exact e.l.f. Expert Liquid Liner in jet black.
Please ignore the beads of sweaty satisfaction on my face and look! No smudge or budge, that eyeliner is still holding strong.
Whether you're doing a high intensity workout or just taking a hot summer stroll, the next time you're unnecessarily shopping through Target, toss this $2 liquid miracle worker in your cart before you leave.