#Makeup
Sunset Eyeshadow Is The Perfect Day-To-Night Look
by Hannah Marsh
Get ready for picture-perfect eye makeup with the sunset eyeshadow trend!
You know how those sunset pictures that come up on Instagram almost on the daily never actually get old? Well the beauty world has found a way to transfer the colors of those gorgeous scenes onto your eyelids, and we could never get sick of looking at the stunning results (oh, and the insane blending it takes!).
You're crazy if you're not ready to try out these gorgeous colors on your lids immediately. Follow along with this tutorial from Sabina Hanan for picture-perfect eyes to take from day to night!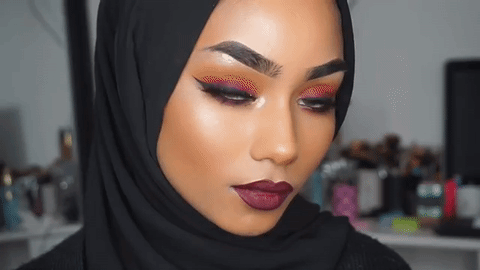 Step 1:
Apply either a white eyeshadow or concealer across your entire lid. Use a light powder to set it and prep your peepers for the look.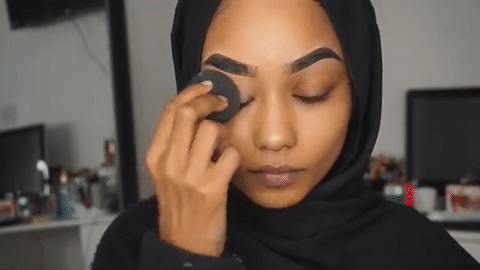 Step 2:
Swipe a bright yellow eyeshadow into your crease, and use a fluffy blending brush to blend it slightly above the crease line.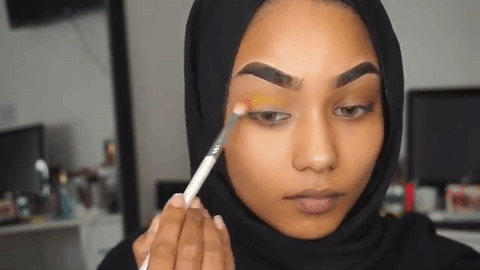 Step 3:
Take a bold orange through your crease overtop of the yellow and blend downward across your entire lid.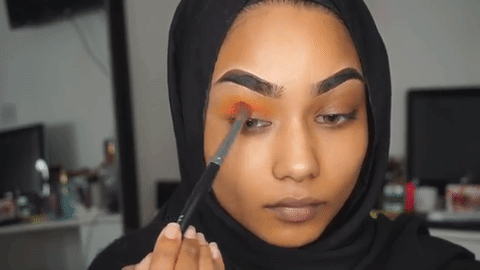 Step 4:
 Take a deep fuschia eyshadow across your entire eyelid, blending it into the other colors.
(If you haven't noticed, the secret here is all about the blending!)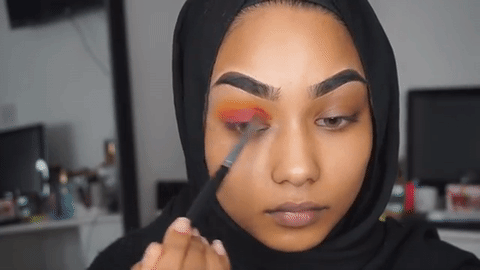 Step 5:
To add some dimension, it's time to bring in a darker colors! Using a purple eyeshadow on a pointed blending brush, fill in a "V" shape on the outer corner of your lid. Blend away!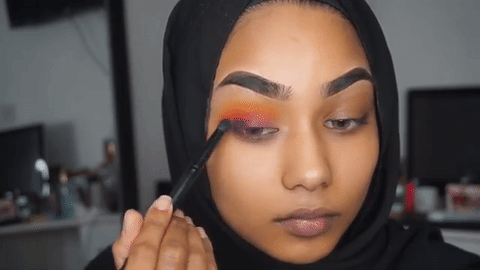 Step 6: 
Using a black eyeliner, line the top of your lash line, and apply some fake eyelashes to add some drama.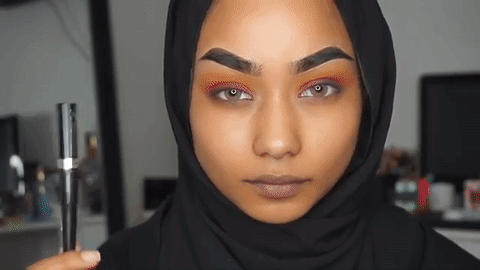 Step 7:
Apply your foundation, concealer, and contouring makeup as usual.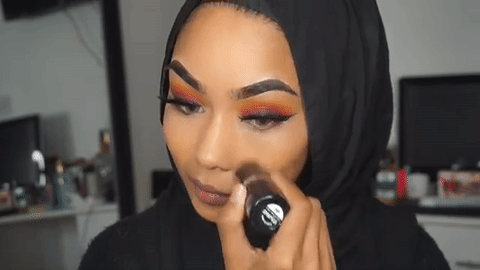 Step 8: Take a wine/burgundy-colored pencil eyeliner into your bottom waterline. Swipe the same colors you used on the top of your lids over your bottom lash line to bring the whole look together!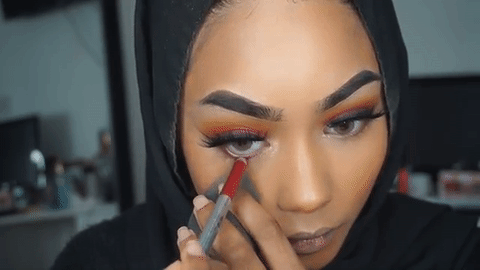 Check out the entire tutorial below, and check out
Chénae Martinique's
YouTube channel for more crazy cool looks!