#Makeup
We Love These Harry Potter Makeup Palettes More Than Magic
by Bethany Lozier
We mere Muggles need all the magic we can get, and Redditor Spellsandstars has dreamed up the most enchanting makeup palettes ever. With a little witchcraft, maybe these spellbinding shades will become reality!
All right Potterheads, listen up. We know it's already been an incredibly exciting year for us Harry Potter fanatics, with the impending release of Fantastic Beasts And Where to Find Them, the recent listing of Harry Potter's childhood home and the long-awaited Patronus quiz. So yes, we have MUCH to be pumped about.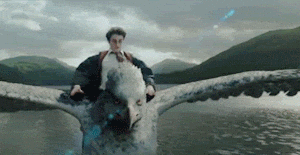 So is there much more we can really ask for, having received so many gifts and blessings as of late? Actually, yes. Yes, there is.
We didn't know we needed Harry Potter-themed makeup in our lives until we stumbled across these renderings of Hogwarts House-inspired makeup.
To be honest, we have never beheld such beauty until this exact moment in time. Allow us to take a minute here, and see these gorgeous palettes for yourself by scrolling through:
You still breathing over there? Good. We didn't want to have to break out a spell or two, because we're still waiting on our official Hogwarts letters, unfortunately.
We have some bad news: These palettes aren't actually real (unlike magic, duh). While they may look picture perfect, nobody is currently manufacturing these totally magical makeup palettes.
So while you may be lusting over your House's personal palette (and maybe you want your rival House's offerings as well, no judgment here), you can't get your wand-bearing hands on them quite yet.
If you'd like to show your support for the creation of these currently made up must-have makeup products, head on over to this Reddit thread and join the legions of HP fans ready to throw their Galleons at whoever will listen.
And when these enchantingly beautiful shadows and shades become available to us Muggles, you bet your broomsticks we'll be ready.