#Nails
How To Make The Easiest DIY Glow-In-The-Dark Nail Polish Ever
by Maggie Dickman
Nail gurus, rejoice! This uber-amazing glow-in-the-dark nail polish is going to be your next new nail obsession.
Nail DIYs pop up all the time, but a few (literally) pop out more than others. The glow-in-the-dark nail trend may just be catching on, but the uber-talented Minnie on the YouTube channel cutepolish shared the best glow-in-the-dark nail polish DIY, and we're already obsessed.
Get your nails prepped for painting, and follow the few simple steps below to make your nails the boldest — and brightest — they've ever been.
Step 1: Pick Up The Basics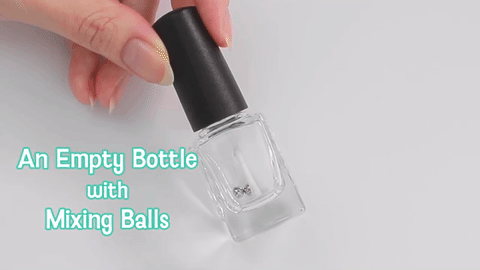 For this project, you'll need an empty nail polish container, which you can pick up on Amazon, and a lacquer suspension base, which you can pick up on sites like Etsy. But if you want to keep it simple, feel free to use a clear polish you already own.
Step 2: Pick Out A Glow-In-The-Dark Pigment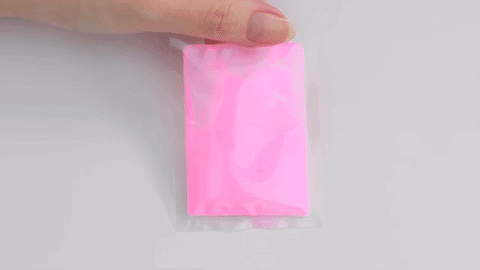 To make your own specialized shade, the only thing you'll need is a glow-in-the-dark pigment, which Minnie says is available for purchase on Amazon. Pick out one color for a more cohesive look, or have some fun by mixing a few colors for a real bang.
Step 3: Mix The Pigment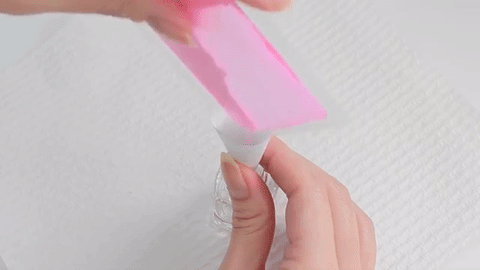 Pour the pigment into the empty polish container, and if it's a brand new container, put enough pigment in to coat the bottom. Once you put in the pigment, fill up the rest of the bottle with the nail lacquer and mix until the blended polish is clump-free.
If you're using a clear polish, the amount of pigment might take a little more estimation. The same process still applies, but always remember: It's easier to add rather than take away, so sprinkle some in, mix it up and add more if needed!
Step 4: Paint Away!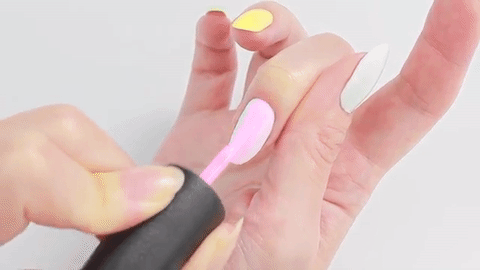 Once your polish is well mixed, you should be set. Prep your nails by applying a basic white polish as a base for your glowing color. Shy away from traditional colored polishes that may prevent your glow from reaching its fullest potential.
You'll want to layer the polish a few times, just to make sure it really pops. Minnie says you should apply two coats, but feel free to apply more if needed.
And if you're not much of a DIY-er? Don't fret. Sites like Etsy are filled with glow-in-the-dark polishes as wide-ranging as a Patronus Harry Potter-inspired polish that magically glows blue, and this seriously radiant bubble gum pink that glows orange. Or you could keep it safe try this incredible glowing matte green. The options are seemingly endless!
Is this a trend you're hoping will "glow" in popularity?