#Celebrity
8 Things That Are Way More Important Than Brangelina Right Now
by Bethany Lozier
Yes, we were also blindsided by the famous couple's shocking split, but now that we've recovered, it's time we move on and focus on these noteworthy topics that have been overshadowed.
We know it's hard to believe Brangelina called it quits just under a week ago, but since then it seems the divorce news is the only thing in the headlines.
While the traumatizing news of the famous couple's split rocked the world, we're willing to bet you're ready for some new stories that have been overshadowed, so we've gathered eight topics guaranteed to challenge, inspire, and thrill you for the week ahead.
1. Amal Clooney Threatens to Sue ISIS
Amal Clooney, better known as a living and breathing human rights activist/lawyer/goddess, recently announced she plans to sue the terrorist group in court for their horrific actions against humanity. ISIS kidnapped Clooney's client, Nadi Murad, and forced her to become a sex slave after her family was massacred. Is there anything that perfect woman can't do? Nope.
2. Ava DuVernay Drops the Trailer for 13th
DuVernay's documentary won't be seen until the New York Film Festival September 30 and widely on Netflix October 7, but we all got a sneak peek early when she dropped the trailer. It looks so brutally necessary. Her film 13th makes the argument that slavery never ended, countering with statistics on the mass incarceration of Black Americans today.
3. The Presidential Debates Are Happening
As a human being living in a democracy, it's crucial to tune into the official televised showdowns between Hillary Clinton and Donald Trump. They're sure to be equal parts infuriating, frustrating, and entertaining — we sure won't be missing any of it before we hit the polls on Election Day.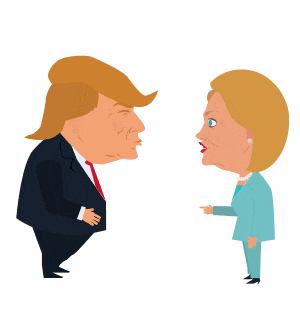 4. Lisa Kudrow and Courteney Cox Reunite for Friends Trivia
As any true Friends fan knows, Monica (Courteney Cox) and Phoebe (Lisa Kudrow) are two of the most competitive characters, so it's only fitting the two faced off on Celebrity Name Game. Needless to say, both swept the floor with every single Friends reference (but the questions were almost too easy, TBH).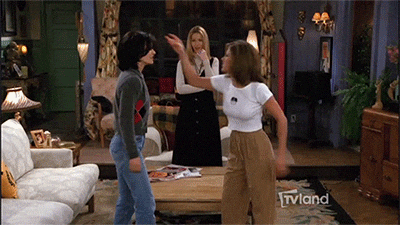 5. Study Finds Smoking Damages Your DNA
In case you haven't already heard the smoldering news, researchers recently discovered smoking scars your DNA in a process deemed methylation. This scarring can affect how your genes function, eventually making you more susceptible to diseases and cancer over time. Thankfully, these scars do heal after five years once you stop smoking, so there's been a more compelling reason to snuff out cigarettes for good.
6. Nirvana's First Album, Nevermind, Celebrates 25th Anniversary
Yes, we did just say Nevermind is 25 years old as of September 24. That means "Smells Like Teen Spirit" and "Come As You Are" are both now a quarter of a century old, alongside one of alternative music's most influential albums of all time. Thank goodness '90s fashion is finally trendy again, so we can rock our grungy flannels and Chucks to honor this historical moment.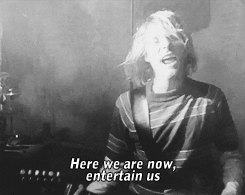 7. Lupita Nyong'o Stars in Queen of Katwe
Nyong'o's acting abilities are renowned the world over, but her latest role as Naku Harriet has Oscar-worthy potential. Featuring an all-black cast, Queen of Katwe follows the origin story of Phiona Mutesi, a real-life Ugandan chess player, and her struggle to escape her poverty-stricken life with her natural aptitude for chess.
8. Gigi Hadid Defends Herself During Milan Fashion Week
As Gigi Hadid was leaving the MaxMara show, Vitalii Sediuk, a notorious celebrity-shamer, attempted to attack the young model by physically picking her up. Hadid responded to the assault by elbowing Sediuk in the face before her sister Bella rushed to her aid. When British news tabloid the Sun attempted to make light of the situation, Hadid fired back with these amazingly appropriate tweets:
THANK YOU Rachel.
To unknown article writer: fan?!!! The ACTUAL fans that were there can tell you what happened. I'm a HUMAN BEING — https://t.co/G7Pbp0G8yP

— Gigi Hadid (@GiGiHadid) September 22, 2016
.@GiGiHadid ???????? you go girl! ❤️

— Cher Lloyd (@CherLloyd) September 22, 2016
So sorry, Brangelina, we're a little more occupied with these topics now. ¯\_(ツ)_/¯