#Celebrity
8 Things You Need to Know About Nina Dobrev
by Jennifer Lafferty
Dobrev may have become a household name on The Vampire Diaries, but it wasn't her first on-camera role and it's certainly not the last we'll hear from her.
Actress Nina Dobrev has made a name for herself as Elena Gilbert/Katherine Pierce/Amara on TV's The Vampire Diaries, but since exiting the show earlier this year, she's embarking on the next phase of her career, including some exciting new challenges. Here's what you need to know about Nina beyond The Vampire Diaries, from her unique background to her plans for the future.
1. She got her start playing a teen mom
Prior to Nina's days as one of TV's most popular vampires, she began her career playing teen-mom-turned-professional-model Mia Jones on the popular Canadian melodrama Degrassi: The Next Generation.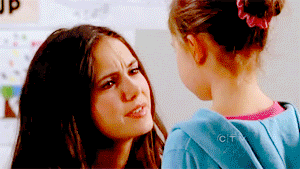 2. She was born in Bulgaria
Nina started life in an exotic locale. She was born in Sofia, Bulgaria, in 1989, the same year the communist regime collapsed. She lived there until the age of 2, when her family moved to Toronto, Ontario, Canada. Nina is still fluent in Bulgarian as well as French.
3. Nina is not her real name
Her real name is surprisingly long but very beautiful: Nikolina Konstantinova Dobreva. Nina is much easier for fans to remember.
4. She's the daughter of an artist and a computer scientist
Although Nina started performing at an early age, she does not come from a showbiz family. Her father works as a computer scientist and her mother is an artist. She also has an older brother.
5. She's a talented gymnast
Before her acting career took off, Nina was an accomplished rhythmic and athletic gymnast, even representing Canada in the junior and senior World Championships. She later fell in love with yoga saying: " So sometimes I think I'd like to open up a yoga studio."
6. She majored in sociology
Before she gave up her studies to throw herself in acting full-time, Nina was majoring in sociology at Ryerson. She's in good company. There is a long list of celebrities who have majored in sociology including, Ronald Reagan; Dan Aykroyd, Regis Philbin and Keshia Knight Pulliam.
7. She's getting into screenwritting
Talking about her plans for the future, Nina Dobrev revealed that she wants to tackle more ambitious movie roles and that she is trying her hand at screenwriting, telling Self: "I'll be stepping outside my comfort zone."
8. Going back to her indie roots
Although she has several high profile movies in the works like XXX: Return of Xander Cage and the remake of Flatliners, Nina is also eager to revisit her indie roots by co-starring alongside Maisie Williams (Game of Thrones) and Asa Butterfield (Hugo) in the coming-of-age film Arrivals.