#Celebrity
Amal Clooney Is A Total Boss, And Here Are 6 Times She Proved It
by Hannah Marsh
George is great and all, but Amal Clooney deserves a helluva lot more attention.
Try Googling "Amal Clooney," and you'll get a whole list of articles that will give you a rundown of her daily wardrobe, slideshows of her best looks to date and even some extra information on her Hollywood A-lister hubby, George Clooney.
However, in addition to being stunning and fashionable (because holla, she most definitely is both of those things!), she is also an extremely high-powered lawyer who has worked on some huge cases (think Enron and Wikileaks huge), a relentless human rights activist (should we mention the couple's recent refugee efforts), and even an author. So no offense to Mr. Clooney, but beautiful and insanely brilliant? The guy definitely married up.
Here are six times Amal Clooney, aka Amal Alamuddin, defined the phrase "boss ass b*tch."
1. She's Literally Suing ISIS
Clooney recently appeared on the Today show to announce her plans of taking on the terrorist group in court. While this is a decision that will obviously put her life at risk, she simply stated on the televised conversation that, "This is my job." Her client in the case, Nadia Murad, was kidnapped by the group and forced to become a sex slave following the killing of six of her brothers and her mother, and in lieu of Murad's courageousness in speaking out against the terrorists was recently named a U.N. Goodwill Ambassador.
2. She Speaks Not One, Not Two, but Three Languages
We barely got through Spanish class in high school, but this incredible woman is fluent in Arabic, English and French.
3. She's Got Beauty and Brains
Of course with the kickass things she is doing, it's no surprise that she received the English-equivalent of a bachelor's of law degree from the world-renowned Oxford University. NBD. After switching over her tassel in England, she traveled to the United States to continue her education at the New York University of Law.
4. She Dines with Supreme Court Justices
While studying in New York, she also worked as a clerk under Sonia Sotomayer — a current supreme court justice who was nominated to the court by President Obama in August 2009. Clooney and Sotomayer have reportedly kept in close contact and have even been spotted having dinner together (George got to come along for the ride, too) on more than one occasion. It's casual.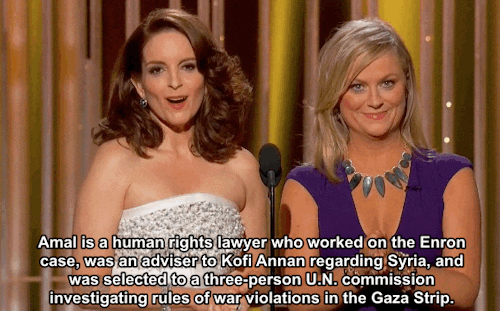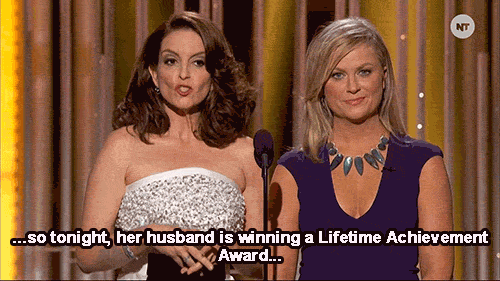 5. Add "Published Author" to Her List of Credentials
The things Clooney writes about are not, by any means, what you might read in a children's book, either. Her works include writing a chapter for the Contemporary Challenges for the International Criminal Court, co-editing the book The Special Tribunal for Lebanon: Law and Practice, and co-authoring an article in the Journal of International Criminal Justice. You know, just your daily beach chair-reads.
6. Three Words: "Amal Clooney Scholarship"
In 2015, Clooney partnered with 100 lives, a global project that brings awareness to the Armenian genocide, to launch a scholarship in her name. Each year, the program sends an exemplary female student from Clooney's native home of Lebanon who shows interest in human rights and international issues to the United World College in Armenia.
A "girl crush" is the only real way to describe how we feel about this woman, and once word gets out, we've got a feeling that George might soon be known as "Amal Clooney's husband" instead of the other way around.