#Celebrity
Emmy Rossum Won't Back Down For Equal Pay, And She Has Our Full Support
by Hannah Marsh
Emmy Rossum doesn't just want equal pay now, but to totally even the playing field.
Between the U.S. women's soccer team threatening to boycott the 2016 Rio Olympics and Kristen Bell's Pinksourcing film, it's no secret that the gender wage gap is a really, really (really) big deal. And regardless of the fact that female-led movies make more money on average than male-led films, Hollywood is no stranger to the battle of equal pay. Now, Shameless actress Emmy Rossum is giving unequal pay the biggest fight we've seen yet.
You might remember Beyoncé's 2014 letter in The Shriver Report, calling men to join the fight. Or Jennifer Lawrence's Lenny Letter in which she opened up about her fear of being perceived as a "spoiled Hollywood actress" if she asked for equal pay. The battle in Hollywood is gaining momentum, and Emmy Rossum is joining the pack. Rossum, who has been paid significantly less than her co-star William H. Macy in spite of having more screen time, won her original battle with Showtime and Warner Bros. TV, being offered an equal amount of pay as her male co-star.
However, after seven seasons of being paid less than Macy, the offer isn't quite up to par for Rossum. In order to make up for all of the time she was underpaid, the actress is demanding more money, and we're totally on her side.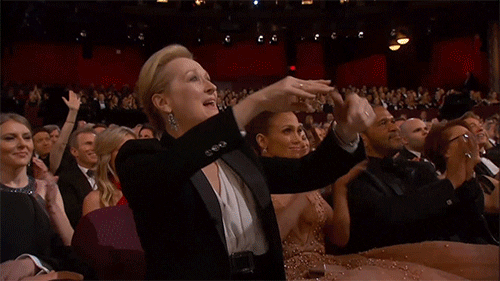 It was been reported that the series wouldn't continue without her onboard, so thankfully, after quite the standoff, the two parties finally resolved their dispute. While no official details of the deal were disclosed, Rossum took to Twitter on Wednesday to share the happy news of a Season 8 renewal!
Playing Fiona Gallagher has been one of the great privileges of my life. I'm so happy to continue w my SHAMELESS family!Back to work in May!

— Emmy Rossum (@emmyrossum) December 14, 2016
It's so sad to us that some would see Rossum's (successful!) fight for gender and wage equality as her being "spoiled." Her Shameless character Fiona has been crucial to the show since the start, and after being undervalued for such a long time, isn't it time the playing field is evened out?
However, while we're stoked that Rossum felt satisfied with the deal enough to continue on as Fiona, on an even bigger scale, we truly hope that her successful actions (and all of the other actresses who have joined in the fight) encourage other women of Hollywood to speak out in the demand for equality.