#Celebrity
Everything You Need to Know About Matthew McConaughey's Secret YouTube Channel
by Bethany Lozier
The Oscar winner and all-around *life* winner has been making YouTube videos for years… and no one had a clue until now.
We all know Matthew McConaughey as an eternal heartthrob and oh-so-talented Academy Award-winning actor. From his trademark "Alright, alright, alright" to his impressive dance moves in Magic Mike, we just can't get enough of that Southern charm.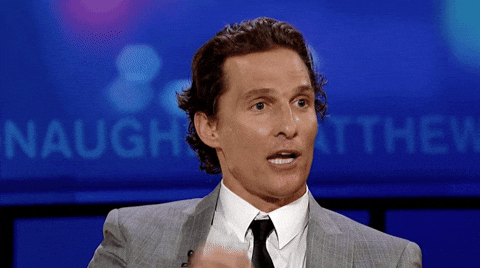 But while we don't claim to know everything the Texas native does in his spare time, we do know one thing: he has a not-so-secret YouTube channel.
Don't believe us? Check out the video below.
Is there anything better than Matthew McConaughey in a tank top celebrating the goodness of charity? We didn't think so.
McConaughey's first video upload (see above) was from two years ago, and his most recent addition to his channel is a trailer for the upcoming movie Sing.
While this new information surrounding our favorite astronaut-cowboy-lawyer is nothing short of a revelation to all of us, it does leave us questioning why it took so damn long to find this YouTube channel goldmine, and why it hasn't gone viral until 2016.
McConaughey reportedly had the account verified back in late 2014, but the channel never received significant traffic––until today. We can thank Reddit for uncovering this social media secret, but many are still questioning why the star never made a power move to promote the channel. Is there a chance he forgot his account existed? (Or maybe he was too busy traveling through space, we'll probably never know.)
Regardless, we have plenty of questions for McConaughey.
Perhaps it wasn't enough to be a Hollywood hunk with a golden resume, and instead our A-lister is hoping to become the next big YouTube sensation. Or maybe we'll be treated to a private acting lesson where we can see some of his impressive acting chops firsthand. And let's not forget about his trademark abs and arms––will they be featured on the channel? We have a LOT of questions, and hopes are very high that we'll get a glimpse of the man's personal side, including his collection of cowboy hats (because we know he has to have an epic one).
We certainly hope he won't take this new-found internet fame for granted, and we'll keep our fingers crossed he'll find a way to tap into his viral star potential.
You go, Matthew McConaughey!