#Celebrity
Justin Timberlake Just Spilled Why He Actually Left *NSYNC
by Hannah Marsh
It turns out the boy band wasn't as "NSYNC" as we thought.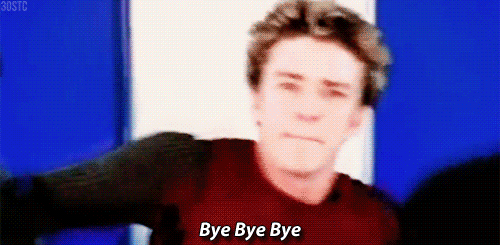 It turns out one of our favorite boy bands of all time might not have been so "'NSYNC."
In a recent inteview with The Hollywood Reporter, Justin Timberlake finally spoke out about why he told the other four members of *NSYNC "Bye Bye Bye," back in the early 2000s, when they were still topping the charts (and our hearts, TBH).
We were on a stadium tour, and I just felt like the whole thing was too big," he explained. "It started as a fun snowball fight that was becoming an avalanche."
If you remember, the group never ~officially~ broke up. In 2002, the five members, including Lance Bass, JC Chasez, Joey Fatone, and Chris Kirkpatrick, announced that they were taking a hiatus, but they never actually recorded together again. It wasn't for another five years that Bass confirmed that the group was definitely done.
"Also, I was growing out of it," JT went on. "I felt like I cared more about the music than some of the other people in the group." (Uh, what?!) "And I felt like I had other music I wanted to make, and that I needed to follow my heart."
And follow his heart he did. We might never know who JT was casually, real-life subtweeting in his interview, but no matter what, 'NSync will still have our hearts "Until The End Of Time."