#Celebrity
Mila Kunis Said 'No' To Sexist Hollywood Director Who Wanted Her To Pose Nude
by Effie Orfanides
"If this is happening to me, it is happening more aggressively to women everywhere."
Mila Kunis just dropped some serious truths about sexism that still exists in our society, and we're applauding her. Kunis penned an open letter to an anonymous Hollywood director about her experiences with sexism in the industry, and she is completely fed up. Kunis, who is about to give birth to her second child, spoke openly about two specific occasions in which she was treated differently (and totally disrespectfully) because of her gender.
"Throughout my career, there have been moments when I have been insulted, sidelined, paid less, creatively ignored, and otherwise diminished based on my gender," she writes. "And always, I tried to give people the benefit of the doubt; maybe they knew more, maybe they had more experience, maybe there was something I was missing. I taught myself that to succeed as a woman in this industry I had to play by the rules of the boy's club."
"But the older I got and the longer I worked in this industry, the more I realized that it's bulls—t! And, worse, that I was complicit in allowing it to happen," Kunis adds.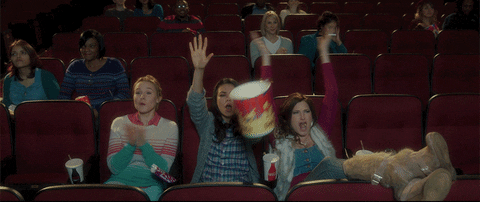 At one point in her career, Mila Kunis says she was told she needed to pose semi-nude to promote a film and that if she didn't, she'd "never work in this town again."
Disgusting.
"I was livid, I felt objectified, and for the first time in my career I said 'no.' And guess what? The world didn't end. The film made a lot of money and I did work in this town again, and again, and again," Kunis writes. "What this producer may never realize is that he spoke aloud the exact fear every woman feels when confronted with gender bias in the workplace."
Kunis also recalls another instance where someone in the business referred to her as "Ashton Kutcher's wife and baby momma," which (of course) made her furious. In that moment, someone made Mila feel like she was nothing more than a product of a man — that her existence meant nothing if it wasn't for her husband or her ability to have children. Mila says that she chose to walk away from that unnamed project following those comments.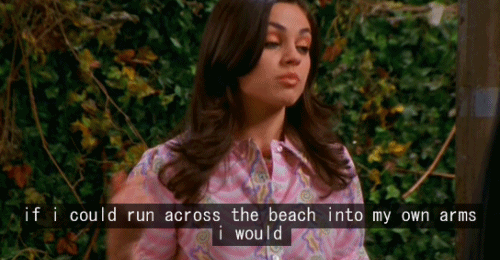 Mila Kunis realizes that the objectification of women happens on a daily basis. She says she is speaking out about her experiences because it's a conversation that really needs to be had, and we could not agree more.
"If this is happening to me, it is happening more aggressively to women everywhere. I am fortunate that I have reached a place that I can stop compromising and stand my ground, without fearing how I will put food on my table," she writes. "I am also fortunate that I have the platform to talk about this experience in the hope of bringing one more voice to the conversation so that women in the workplace feel a little less alone and more able to push back for themselves."
All the praise hands for Mila Kunis for speaking up and stating what so many of us deal with every single day.