#Movies & TV
10 Reasons Why Harry Styles Lights Up Our World Like Nobody Else
by Maggie Dickman
Oh, Harry Styles. From his blazer-wearing days circa "What Makes You Beautiful" to his soul-stirring solo debut, we've tracked down some of his best moments that prove if you aren't already crushing on this heartthrob, you should be.
Harry Styles has been stealing hearts since he made his debut on the X Factor back in 2010. And on the brink of his solo, self-titled album and appearance in the forthcoming film Dunkirk, we rounded up 10 reasons why we love Harry Styles.
His X Factor Audition
This is where it all began. Before his solo career, he showed up to the X Factor and gave it his all, performing a swoon-worthy rendition of Stevie Wonder's "Isn't She Lovely." His cheeky dimples stole our hearts early on, but it's his stunning voice that truly stole our hearts. (And Simon Cowell's as well.) Without the X Factor, we wouldn't have had One Direction, and what kind of a world would that be?
His Angelic Voice
And we have to make a point about how real this is. The man has a voice that brings goosebumps, and while we will always appreciate his solo (and that squealing "owww") in One Direction's "Midnight Memories," it's clear that this "sweet creature's" new music is going to be a brand new reason for our hearts to skip a beat.
His Wide-Range Of Talents
If his voice wasn't captivating enough, Styles never fails to keep us all on the edge of our seats. Say, joining the cast of the film Dunkirk, set for a July 21 release. Catch a glimpse of Styles in the trailer, and we can't wait to see how his acting skills have *improved* since that iCarly episode…
He Appreciates Fan Girls—And Understands Our Importance To Music And Beyond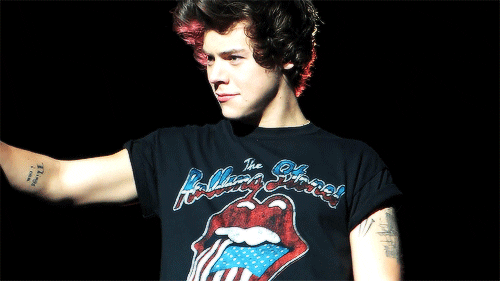 In an interview with Rolling Stone, Harry Styles spoke the truth we were all dying to hear: Yes, it's okay to be a female fan of "pop music"—there's absolutely nothing wrong with that. In fact, not only are those fans the ones who decide what music is popular, but those same badass ladies are the ones who will literally keep the world going.
"Who's to say that young girls who like pop music – short for popular, right? – have worse musical taste than a 30-year-old hipster guy? That's not up to you to say. Music is something that's always changing. There's no goal posts. Young girls like the Beatles. You gonna tell me they're not serious? How can you say young girls don't get it? They're our future. Our future doctors, lawyers, mothers, presidents, they kind of keep the world going. Teenage-girl fans—they don't lie. If they like you, they're there. They don't act 'too cool.' They like you, and they tell you. Which is sick."
We are giving you a standing ovation, Mr. Styles.
His Charity Work
Not only does he preach kindness, but he acts it out, too. Last year he donated his longer locks to Little Princess Trust, which provides wigs free of charge to children across the UK and Ireland that have lost their own hair due to cancer treatment and other illnesses.
Plus, while he was still in One Direction, he helped impoverished children at the Lalela Project in Cape Town, South Africa back in 2015 while the band were on tour (with this adorable picture as proof), and was part of the band's trip to Africa as part of their Red Nose Day project in 2013, raising money for children living in poverty in the UK and Africa.
Harry's Style (…Had To Say It)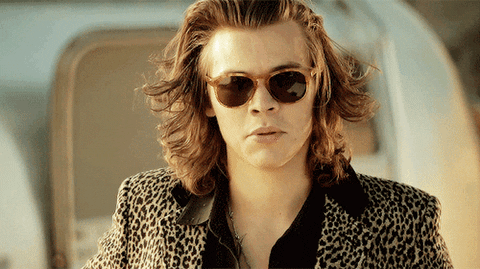 We can't not mention this. The man has evolved from his early, blazer-wearing days from One Direction's first album cycle. He's got quite the eye for style, and not many guys can pull off his most famous looks (like his love for bedazzled boots.) Take a look at his most recent magazine covers, and it's clear his style is simply on point.
His (Attempt At) Jokes On Stage
If you have ever been to a One Direction concert, you'll just know. We give him mad props for trying, though.
And Also His Dance Moves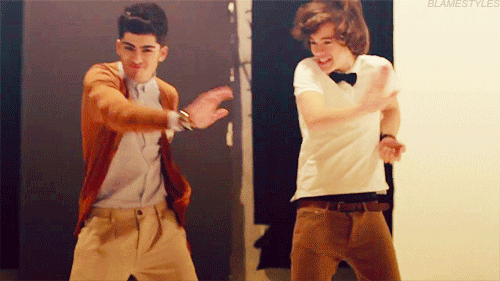 Styles has been known for his adorably awkward dance moves on stage, and we're just wondering if those will remain on his solo tour. (We can only hope.)
His Tattoos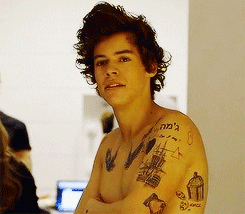 Styles has more tattoos than the average lad, and they make him all the more endearing. Whether it's something sweet like the "A" for his mum, Anne, or the massive butterfly on his chest (not sure we know what it means, but it sure looks cool), we've grown fond of his artwork and are still waiting to see what he shows up with next.
And We Couldn't Not Include HIS DIMPLES.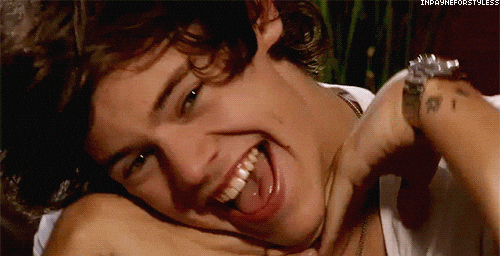 That smile will forever be one of our greatest weaknesses.
What made you fall head over heels for Harry Styles?