#Movies & TV
10 'Sabrina The Teenage Witch' Spells We Need IRL
by Hannah Marsh
It's the 20th anniversary of the first episode of Sabrina the Teenage Witch, and we're missing all of her magical mishaps.
Twenty years ago, Sabrina the Teenage Witch aired its first episode, and ever since we watched her get whisked away on the back of Harvey's motorcycle in the series finale, we've been having withdrawals. While our hearts will forever miss Salem's sarcasm and the world's coolest aunts Zelda and Hilda, we can't help but continue to wish we had Sabrina's powers to spice up some of our daily happenings.
The exhaustive list is practically endless, but here are 10 of our favorite Sabrina the Teenage Witch spells. *Cue the nostalgic music*
1. The Unlimited Clothing Potential At Her Fingertips — Literally
Imagine having the ability to clothe yourself with the snap of your fingers. For one, our chances of making this list go up an incredible amount. But more importantly say goodbye to ruined hairstyles, smudged makeup and those mountains of clothing waiting for you on the floor when you get home!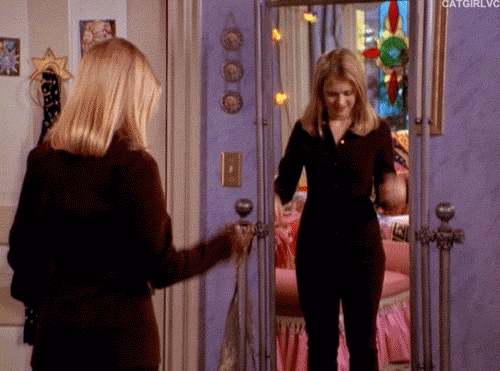 2. Unlimited Pancakes — Need We Say More?
When Sabrina finds out that a pancake addiction runs in their family, she conjures up the perfect spell to feed her not-so-traditional cravings. Honestly, we'd be lying if we said that having this kind of power wouldn't be the absolute height of our existence. (Is it too picky if we request a chocolate chip addition?)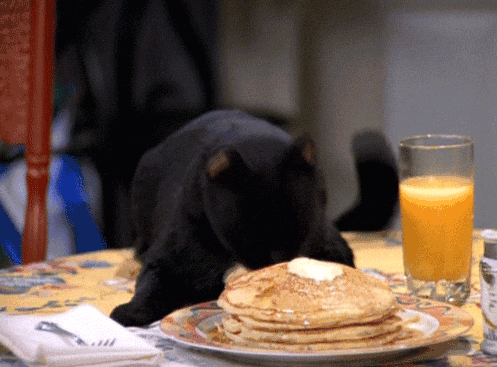 3. Patty Cake, Patty Cake, Bake [Us] A Man
Real Sabrina fans will remember when Harvey agreed to go to the dance with arch nemesis Libby. *Insert broken heart emoji*. But thankfully, the world's coolest aunts were able to cook something up… literally. Thanksgiving is right around the corner, and we could use some of that "man dough" to dodge all of Grandma's "Do you have a boyfriend yet?" dinner-table questions.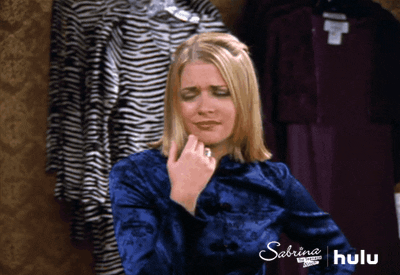 4. "Step Lively, Step Quick. Make Me Move Lickety Split."
How great would it be to have a spell that could help us finish our work early on Fridays (and every other day of the week for that matter)? No more worrying about balancing work and socializing because we would get to do it all with this spell that helps us move in double time!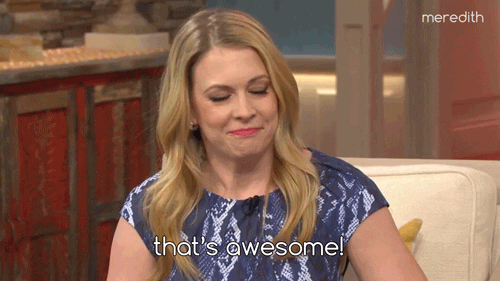 5. "Double Double, Toil and Trouble"
Brilliant idea: Use this STTW spell to send a clone of yourself to that family reunion (or to work on Monday) and you go ahead and take a mini vacation for the day. But learn from Sabrina's mistakes and teach your clone a few extra sentences or your double self could end up agreeing to some dicey situations!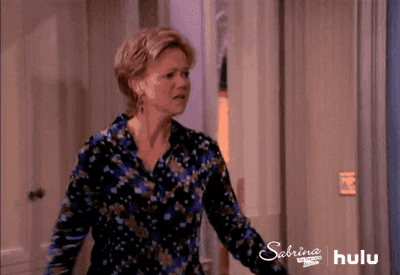 6. No More Stoplights
TBH, who hasn't had the desire to teleport (or as Sabrina calls it, "molecular transfer") at some point in his/her life? No more waiting in rush hour, no more spending money on gas and less time traveling means more time living life!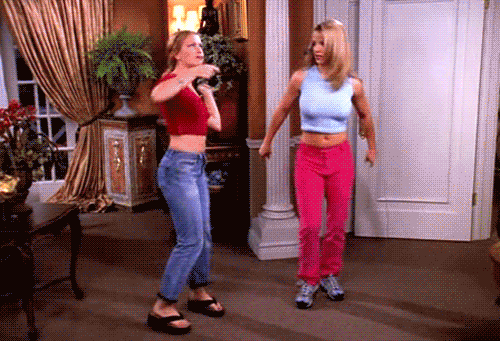 7. Person To Pineapple
This entire series starts off with the perfect spell when Sabrina (accidentally) turns the mean girl at school, Libby, into a pineapple. Think how nice it would be to cast a spell like this on that landlord who seems to have it out for you. Oh, the taste of sweet revenge — literally.
8. "To Keep Us Out Of Each Other's Faces, Keep Libby Away At Least Five Paces."
Once again, Sabrina uses her powers to manipulate Libby to keep her distance, and honestly we can't blame her. On days when our patience is wearing thin, there's no denying the satisfying feeling that would come from keeping away some of those less-than-friendly people. For now we'll have to stick to killing them with kindness, but hey a girl can dream, right?
9. Matchmaker, Matchmaker Make Me A Match
Not only could some of Sabrina's spells help better our own lives, but we could also positively meddle in our friends' lives, too! This matchmaking spell would be a total wing-woman game changer, and who doesn't love seeing their friends in love?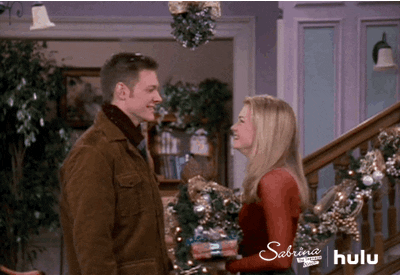 10. Sabrina, The Teenage Boy
No more wondering if boys really do have it easier. For two hours, try out what it's like to be a member of the opposite sex, and find out how conversations go when the ladies aren't around! Brace yourself, though. Like Sabrina, it might not always go as well as you imagined!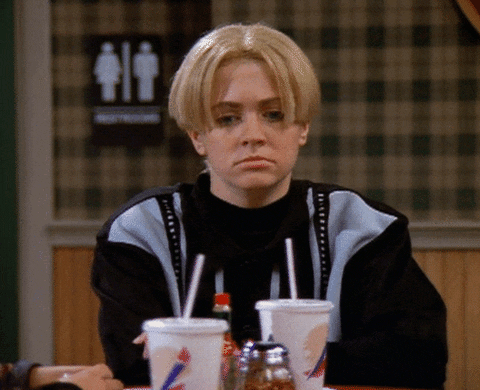 For the next few weeks, you can find us watching full episodes online and hoping our clone made it to work on time.