#Movies & TV
18 Reasons Ginny Weasley Is The Most Underrated Badass In 'Harry Potter'
by Alyssa K. Priebe
Potterheads know when it comes to Ginny Weasley, the movies do NOT do her justice. Nothing against Bonnie Wright, but they cut so much of the character's story out. Luckily, we're here to give this Harry Potter character the spotlight she so rightfully deserves.
We can sort of understand why in the first two Harry Potter movies Ginny Weasley is portrayed as shy and, well, barely-existent. But as she grows older, her character turns into a total badass, which the films completely failed to convey. Here are just a few of the reasons we're in love with the fabulous, free-spirited Ginevra.
1. She started out super shy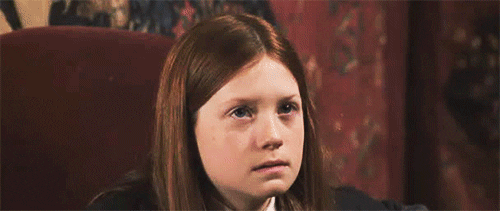 But grew into an incredible, confident woman.
2. She goes after her dreams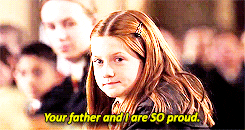 Like stealing her brothers' brooms to practice Quidditch. At age 6. Sneaky, but very badass.
3. And surprised everyone with her amazing Quidditch skills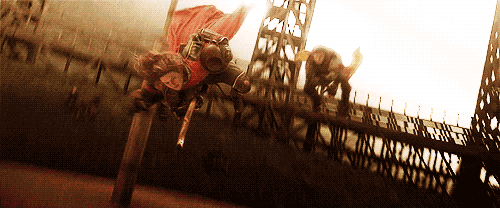 Like, really amazing. Heck, she went pro!
4. She proves size is no guarantee of power
It's not the size of the wand (or the person), it's how you use it. Like intimidating everyone with an epic Bat-Bogey Hex.
5. She named the DA
The Defense Association? Nah, try Dumbledore's Army. Take that, Cho.
6. Not to mention the fact she dominated in the DA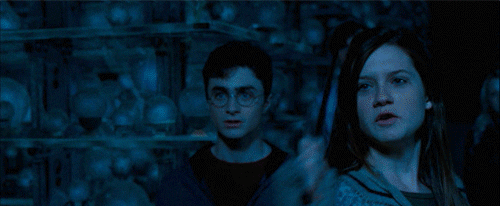 And is by far one of the best at Defense Against the Dark Arts.
7. She's never afraid to speak her mind

Ron, Harry, Hermione… It doesn't matter, she calls them out when necessary.
8. She was possessed by Voldemort and lived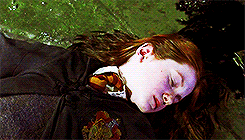 ELEVEN. She fought him when she was ELEVEN. #TheGirlWhoLived.
9. She was the only Weasley invited to the Slug Club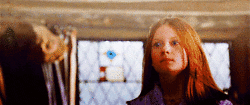 And she got in on her own pure talent.
10 She quit waiting around for Harry and dated a few other boys.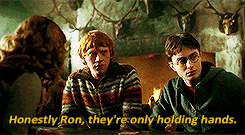 Despite Ron's (and Harry's) displeasure.
11. But she never gave up on Harry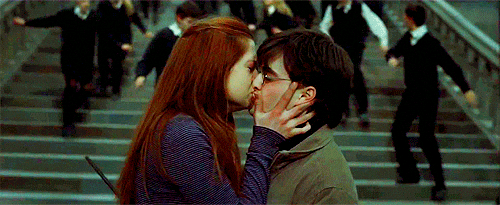 And they wound up together in the end. 'Cause, soul mates.
12. She never questioned what Harry had to do
And just helped when she could.
13. She gives the best birthday presents
"I wanted to give you something to remember me by." – Ginny Weasley, Harry Potter and the Half Blood Prince
14. She never let age hold her back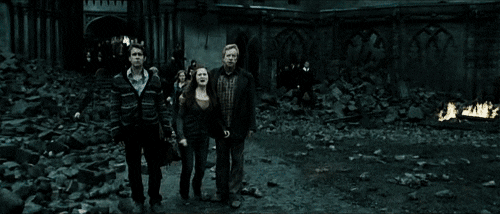 Even when it came time to fight.
15. She always stands up for her friends/family
No matter the situation.
16. She lets Harry name their kids
James Sirius, Lily Luna, and Albus Severus. Yup, Ginny is the best wife.
17. She became friends with everyone, including the so-called "outcasts"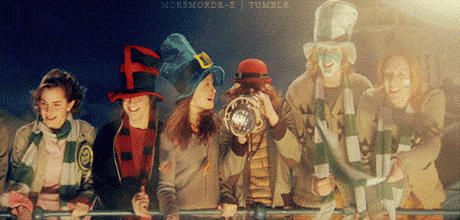 Inside jokes with Hermione, respect for Luna's uniqueness, dancing with Neville—she's got a heart of gold.
18. She is by far one of the most tenacious, strong, and wonderful characters
And we love her for it. You go, Ginny!