#Movies & TV
6 Things That Didn't Exist When The First Harry Potter Movie Was Released
by Chelsea Holdom
November 2016 marks 15 years since Harry Potter and the Sorcerer's Stone was released on the big screen, so we've found some things for you to reminisce about.
November 14, 2016, marks the 15-year anniversary of Harry Potter and the Sorcerer's Stone (or Philosopher's Stone, for the diehard fans) being released on the big screen. Does that make you feel old yet?
Well, it's been nearly two decades since JK Rowling released the original novel, and we're still being delighted by stories of the wizarding world to this day. On July 31 this year, Harry Potter and the Cursed Child was released, a play about Harry and Ginny's children! To commemorate a classic, and remind ourselves that we'll always be kids at heart, we've discovered six things that weren't around when the first Harry Potter movie was released.
1. The Smartphone
Can you even remember a time when your smartphone, whether you're in the Apple or Android club, wasn't the first thing you looked at in the morning as you swipe your alarm and consequently check what you might have missed overnight? It seems like such a distant memory, but the first smartphone, the LG Prada, didn't even make an appearance until about five years after the first Harry Potter movie was released. And the first iPod came out just a month before the movie!
Despite being the most used tool in our modern lives, there's no doubt we'd trade one in for a wand in a heartbeat…
2. CrossFit
Although CrossFit did technically exist in the year 2001, no one really knew about it. By 2005 there were still only 13 registered gyms, but over the last decade, it has rapidly grown into a fitness phenomenon, incorporating more than 13,000 worldwide!
As great as the benefits may be, we'd still pick getting QuidditchFit any day of the week.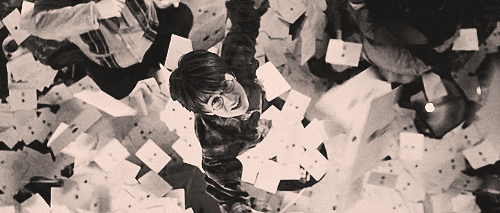 3. Social Media
We couldn't keep up with our friends on Facebook until 2004, tweet about our day until 2006, or Instagram our gourmet meals until 2010. What seemed like such humble beginnings with MySpace in 2003 has now taken the world by storm, with one-third of the human population having some form of social media account.
As great as it is to be able to keep in touch with friends all over the world at the click of a button, does anyone else miss the thrill of receiving a handwritten letter? Better yet, deliver it by express owl post please!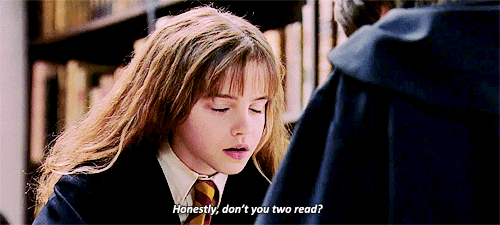 4. E-Readers
Whether you prefer the feel of a real book or love the ease of taking hundreds of electronic books everywhere with you, it can't be denied that e-readers revolutionized literature with the introduction of the Kindle in 2007.
However, if you really want to get lost in the magic of Harry Potter's wizarding world, I'd recommend finding a well-loved set of the novels and flicking through each and every page. At least, that's how Hermione would do it…
5. YouTube
The weird and wonderful world of YouTube didn't exist until 2005, and it has since become one of the top three most popular websites, alongside Google and Facebook. Responsible for helping many celebrities reach overnight fame, it gave us an outlet for creative expression that the world could access instantly.
If you aren't one of the 170 MILLION people to view the creative genius that is Potter Puppet Pals, then prepare to be amazed by just how wacky the internet can get.
6. Pumpkin Spice Lattes
PSLs were introduced to our lives in 2003 and have been causing even bigger mania every year since. But until we can see a Butterbeer Frappucino permanently on the menu, this deliciously cozy drink will be getting us through those fall days that lead into the magic of winter.