#Movies & TV
7 Crazy Celeb Gifts Almost Too Outrageous To Be Real
by Jennifer Lafferty
Sweaters and cologne don't cut it in the world of celebrity gifts. When stars exchange presents, they think outside the box and with major dollar signs.
Celebrities often spend outrageous sums on wildly extravagant and even bizarre presents for their loved ones. Money is no object in the world of celebrity gift giving, but originality and imagination seem to be just as important as generosity.
From diamond toilets to waterfalls, you won't believe how these celebs expressed their love.
1. Angelina Jolie to Brad Pitt
Once upon a time, before they were battling it out in court, Angelina Jolie lavished unbelievably extravagant gifts on longtime partner-turned-husband Brad Pitt. In 2012, she reportedly gave him a waterfall in California to celebrate Christmas and his 48th birthday. The couple was planning to build a house above the fall, based on Fallingwater, designed by Pitt's favorite architect, Frank Lloyd Wright.
A couple of years later she reportedly spent $19.7 million buying him the heart-shaped island of Petra off the New York coast, for his 50th birthday.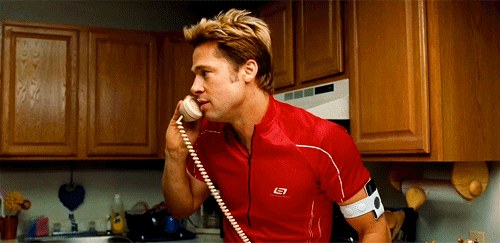 2. David Beckham to Victoria Beckham
It can be a tough choice deciding between jewelry and a designer handbag, but David Beckham's 2005 Christmas gift to wife Victoria combined the two. According to Oxygen, he bought her a $100,000 diamond-encrusted handbag. While that would be more than enough for most any human, David also threw in a custom-made $500,000 Rolls-Royce Phantom. But his most expensive offering that year was a $2.4 million ruby and diamond necklace from Boucheron. Can he be our Secret Santa this year?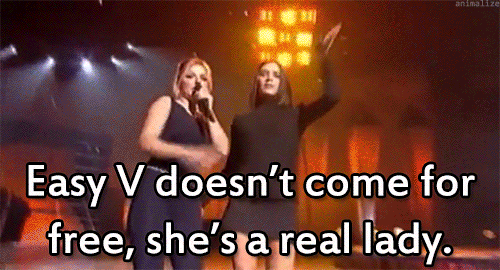 3. Katy Perry to Russell Brand
A ticket to outer space may be the only gift Katy Perry doesn't regret giving her ex-husband Russell Brand. Reportedly, back in 2010, when the pop star was engaged to the comedian, she bought him a $200,000 ticket on Richard Branson's Virgin Galactic mission, for Brand's 35th birthday. During the mission, which has not yet taken place, passengers will travel 365,000 feet into the atmosphere.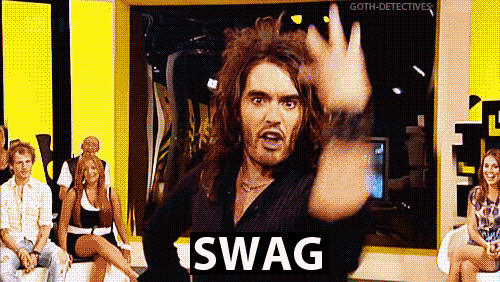 4. Mike Tyson to Robin Givens
It's hard to believe boxer-turned-reality star Mike Tyson was ever married to elegant actress Robin Givens. The union only lasted eleven months, from 1988 to 1989. Hopefully, the $2 million gold bathtub Tyson reportedly bought for Givens, held up longer than their brief and turbulent marriage. We can't help but wonder what he would've given her if they stayed married for another year.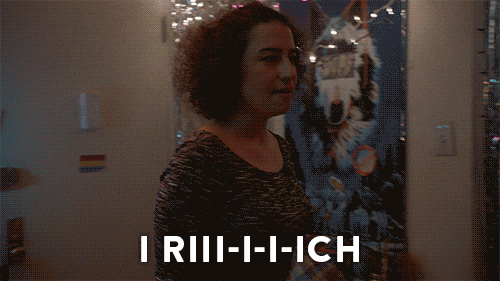 5. Courtney Cox to Jennifer Aniston
Couples aren't the only ones who exchange shockingly expensive gifts in Hollywood. Courtney Cox purchased a $12,000 Chanel bicycle for her former co-star and real life friend Jennifer Aniston. According to Pop Sugar: "Jennifer said she wanted to start bike riding because it's such good exercise. So Courtney sent her the new, ultra-chic Chanel bicycle." So, what would happen if Aniston said she wanted to take up flying?
6. Aaron Spelling to Tori Spelling
One of the few drawbacks to living in sunny L.A. is that white Christmases are very rare. But that was no problem for Tori Spelling and her brother when they were growing up. Their high-profile producer dad, Aaron Spelling, simply arranged for a snow machine to deliver a reported $2 million worth of fake snow to their Beverly Hills home. Years later in 2009, Tori was inspired to do the same for her kids.
7. Ben Affleck to Jennifer Lopez
Celebrity icons like Jennifer Lopez are the closest thing we have to royalty in America and her ex-fiance Ben Affleck even gave her a glittering throne, of sorts. During the much-publicized 2002 to 2004 relationship known as "Bennifer," Affleck reportedly bought Lopez a jewel-encrusted toilet. The commode was decorated with rubies, sapphires, and diamonds. Too bad it couldn't be more prominently displayed.