#Movies & TV
7 Iconic Movies That Were Predicted To Tank At The Box Office
by Jennifer Lafferty
Critics really thought these movies wouldn't take off, but they did — in a big way.
It's hard to believe, but some of the biggest hit films had the lowest of expectations from critics, movie-goers or both, prior to their release. Whether it's because there's a lack of stars in the cast, the film seems a little too "offbeat," or it's made with a very low budget, no one imagines it will be embraced by the mainstream. From A Christmas Story to Mean Girls here are some of our favorite, totally fetch, underestimated features that turned into blockbusters we still talk about today.
1. A Christmas Story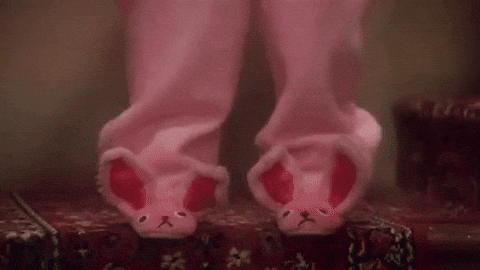 It may be a holiday classic now, but when this offbeat coming-of-age Christmas comedy was first released in November 1983, it was largely overlooked as a sleeper film. The movie, based on satirical humorist Jean Shepherd's short story, was thought to be a traditional boring "family movie" according to The New York Times, but when audiences found out how irreverent and unique it was, the picture became an unexpected hit. Its popularity skyrocketed several years later through movie rentals and frequent TV airings.
2. My Big Fat Greek Wedding
This wacky but heartwarming comedy about love, culture clashes, and one eccentric, overbearing family, was "summer's surprise hit" when it was released in 2002. The film launched the career of actress/writer Nia Vardalos (Toula), who based the movie on her own quirky family. John Corbett co-starred as her dreamy and very understanding fiance, Ian. The love story is compelling but Toula's hilarious family steals the show. The movie filled a need for classic romance and it became the highest grossing romantic comedy in history at the time. For an indie, that's massive.
3. Slumdog Millionaire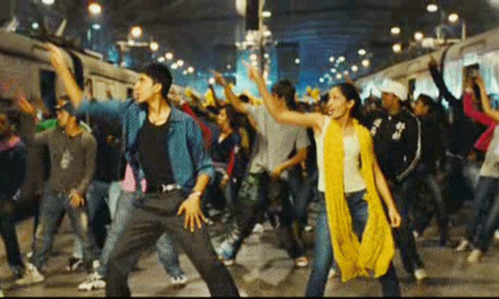 Another "sleeper" was this 2008 dramedy starring Dev Patel as an 18-year-old man from the slums of Mumbai, who wins the grand prize on India's version of Who Wants to be a Millionaire? Critics liked the movie but didn't foresee its potential to win the hearts of viewers. Made on a modest budget of just $15 million, Slumdog earned over $377 million in theaters worldwide. The film cleaned up at the Oscars, winning eight awards, including Best Picture, and made Patel a star.
4. 10 Things I Hate About You
This 1999 high school rom-com, loosely based on Shakespeare's Taming of the Shrew, was written off at the start as just another silly teenage romp filled with cliches. But in addition to being a moderate hit at the box office, it's gained a substantial cult following. Many things came together to make this a contemporary classic, including the timeless premise, a funny, romantic script, and an amazing cast that included the late great Heath Ledger, Julia Stiles, and Joseph Gordon-Levitt.
5. Napoleon Dynamite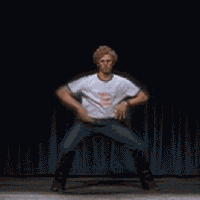 Who would think a low-budget indie about a listless high school misfit running for class president would become a "surprise hit" at the box office? If ever there was a cinematic dark horse, it was this unconventional 2004 comedy starring Jon Heder, which according to The Huffington Post, "exploded into a cultural phenomenon, and made Vote for Pedro T-Shirts a must-have."
6. Mean Girls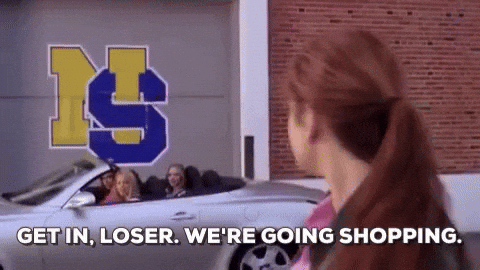 This 2004 sleeper, starring Lindsay Lohan, is another social-based teen comedy that surprised movie-goers with how it was able to break away from the pack of similarly themed films, to tell a familiar story in a fresh new way. The New Yorker explains: "Mean Girls is certainly, deservedly, a classic, but it's a classic along the lines of Casablanca, renowned for its performances and for its dialogue, for a seemingly wondrous synergy of all involved." It seems critics should really stop underestimating the power (and excellence) of teen culture.
7. Rocky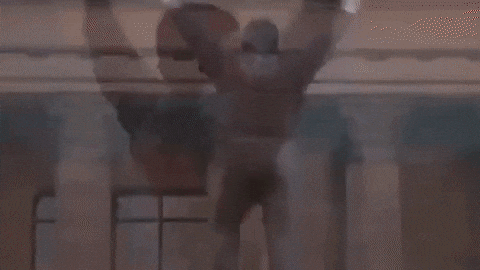 It's appropriate that the ultimate underdog success story on film was also perceived to be an underdog at the box office when it was released in 1976. The romantic sports drama Rocky and virtually unknown leading man/screenwriter Sylvester Stallone instantly became pop culture icons, launching a hit seven-film franchise. Although the odds were stacked against this little flick, shot on a shoestring budget with an obscure cast, it was embraced by audiences and critics alike, even winning the Oscar for Best Picture.