#Movies & TV
7 Reasons We Absolutely Can't Wait For 'Westworld' Season 2
by Jennifer Lafferty
The imaginative sci-fi drama series Westworld is now a full-blown addiction for millions of fans, and we're straight desperate for more.
The provocative sci-fi mystery series Westworld has quickly become a phenomenon among viewers since debuting last October, with some comparing it to mega-hit Game of Thrones. And after the mind-blowing finale this month, fans are clamoring for Season 2.
We knew Westworld had hit potential because it's inspired by the 1973 sci-fi cult classic of the same name, but the show has surpassed our expectations. Jurassic Park's Michael Crichton wrote the movie, which starred Yul Brynner and James Brolin. This material was previously adapted for a short-lived TV series in 1980. But now, writers and creators Lisa Joy (Burn Notice) and Jonathan Nolan (Person of Interest) have taken this current series in some fascinating new directions.
There are many reasons for the popularity of HBO's adaptation of the cult classic thriller about a futuristic robot hosted fantasy park that becomes dangerous after a technological malfunction. Check out the top seven reasons for our latest TV addiction, and why we're so stoked to see more in 2018. Fair warning: Spoilers ahead from Westworld Season 1.
1. Holy Incredible Cast, Batman
Based on the Westworld season finale, it seems Sir Anthony Hopkins, the world creator himself, won't be back for Season 2. Though, we've seen humans come back as robots at least once already (Ahem, Bernard/Arnold). Still, this cast is drool-worthy.
Evan Rachel Wood (True Blood) is straight-up incredible as the almost-human host Dolores Abernathy. The ever-charming James Marsden (X-Men franchise) keeps us guessing as the romantic A.I. cowboy Teddy Flood. Thandie Newton has us #TeamRobot basically every week, and Jeffrey Wright is unstoppable as the quiet Bernard with the haunting backstory. And do we even have to talk about the scary good Ed Harris as the sadistic gunslinger The Man in Black?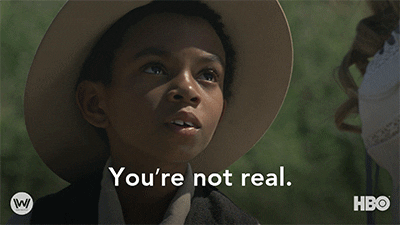 2. We Need To Know What's Up With Dolores
OMG the most explosive scene of the entire show run had to have been the final moments of the finale. Dolores leads a rebellion to kill every human at the Westworld gala, beginning with Ford himself. Was this the new narrative Ford was going on about? What will Dolores do now, now that she knows her love William is actually the Man in Black and she's found the center of the maze? She's freaking Wyatt, for goodness sake.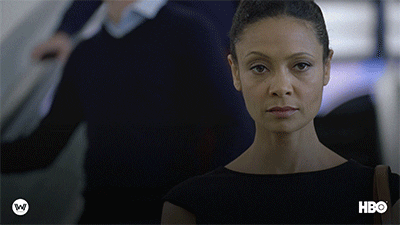 3. Maeve's Twist Needs Its Whole Show
The whole show centers around many mysterious plotlines that continually surprises fans with twists and turns. Sometimes we don't even know who's a human and who's an artificial being, or what it even means to be either. But the one story that really blurred that line and had us cheering for a host escape was Maeve. She was two seconds away from escaping Westworld forever, but then she turned back to find her "daughter," who she knows is just a creation, in another park. Plus, all along, Ford could have been planning Maeve's escape as part of a Westworld narrative, making us wonder if anyone actually has free will at all. Watching the show, it's easy to see how the lines between fantasy and reality could become blurred in such a place.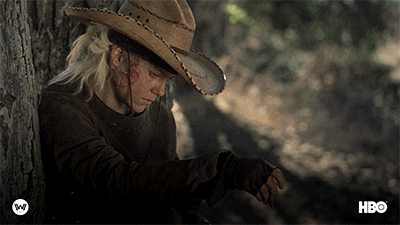 4. Frankly, We Want Most of The Characters Back
It's hard to say which characters are more complex — the humans or the artificial beings. But each of the guests and hosts are fascinating in their own way. We love to hate despicable villains like The Man in Black, though it got much more complicated when we realized he was William all along. Alluring hosts such as Dolores and Maeve are full of contradictions. But, will Theresa come back? Does anyone even know she's missing? Will she become a robot like Arnold did? We need more Bernard/Arnold in our lives. And after that crazy action sequence, we absolutely want to see Armistice again.
5. Two Words: Samurai World
In the season finale, we caught many clues that Westworld isn't the only world under this umbrella. At least, we spotted samurai "hosts," and yes, please, pretty please, let us get much more of that world. We also know that Maeve's daughter is in a different park from Westworld, so it seems there are even more.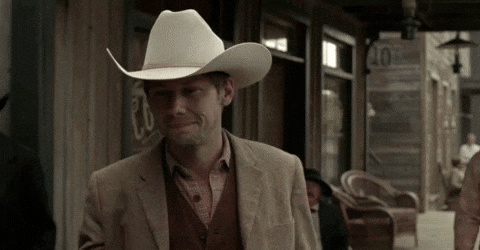 6. We Just Love Theorizing
Nothing quite took up our brain space when we should have been working like Westworld. Reddit threads not only went berserk trying to figure out what was going on but, a lot of the time, we the people got it right. Yes, there were several timelines; yes the MIB was William, and yes Maeve's coming to consciousness was planned all along, and yes THAT's who Wyatt is. Come on! We need more! It's the No. 1 thing to talk to coworkers about at lunch and chat your friends about on Monday morning. 7. It Feels Oddly Like Something That Could Happen
There are countless theories about the future of science and technology, and Westworld plays with some of the most exciting ideas around. Whether an advanced fantasy theme park like this could ever really exist is a matter of opinion but watching the show opens our minds to lots of technological possibilities, setting our imaginations on fire.