#Movies & TV
'90s Kids, Rejoice! There's Going To Be A Lisa Frank Movie
by More.com Editors
You weren't a true child of the '90s if you didn't tout Lisa Frank school supplies everywhere you went. And now, thanks to the 21st century, we're going to be graced with a colorful film sure to make us wish it was 1996.
Some days it's hard to believe we're not still stuck in the '90s given the decade's potent level of nostalgia as of late. Though jelly sandals and scrunchies aren't totally back yet (give it time), another staple of our childhood is coming back, and her name is Lisa Frank.
Who could forget her iconic, rainbow-drenched designs we all clutched and paraded around with pride? We still have some colorful pieces around, TBH.
And now, thanks to Jon Shestack, who recently directed the YA movie of Before I Fall, we '90s kids can look forward to a brand spanking new Lisa Frank movie. That's right, we're talking about our favorite kitschy-cool designs coming to life via animation on the big screen.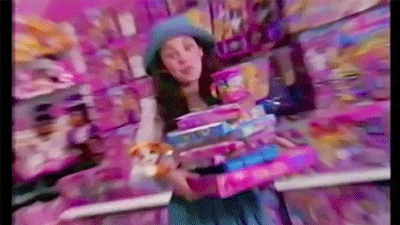 "Lisa Frank's world is cheerful, it's optimistic, it's hip, but it is without snark," Shestack said to The Hollywood Reporter. "It's just sort of impossible to scowl when you're smiling, and why would you want to? I'm so stoked to be part of this."
The untitled movie will be a hybrid of part-animation and part-live action.
"I have always wanted to do a feature film that brings the world of Lisa Frank to life," said the artist Lisa Frank in a statement. "We have so much backstory on our characters and they have been alive in my imagination since the beginning."
Look, not even little Mila Kunis can contain her excitement!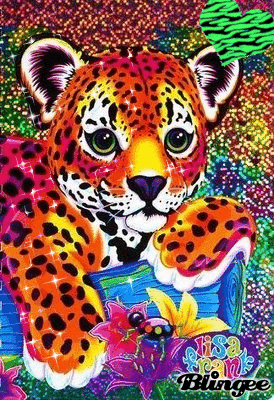 Besides resurrecting the long forgotten denim hat trend, we're so excited about finally getting to see our favorite psychedelic characters entering the cinema at long last. Like, who could forget these purr-fect kitties (they were probably on your math homework folder).
And what if a '90s boy band sensation rocked Lisa Frank tees on the reg? In our world, they totally did.
And our home girl LF always knows what to say (and make) to cheer us right up. We would seriously consider getting a tattoo with this design, no joke.
No details have been revealed related to the movie's release date, but in the meantime, we'll occupy ourselves by buying everything Lisa Frank we can find.