#Movies & TV
Channing Tatum is Starring in the "Splash" Remake as a MERMAN
by Rachel Weeks
If your dream is to see Channing Tatum shirtless and wet on a beach, then the upcoming Splash remake is about to make all your dreams come true, as long as you're cool with him having a fin.
Hollywood is all about the gender-swapped remakes this year, but their lack of creativity is our gain, especially if it means more female-led comedies and more of Channing Tatum without a shirt on.
PEOPLE just confirmed that the She's The Man star will don a mermaid tail for the upcoming reboot of the 1984 classic Splash. Of course, his hair can't possibly compare to Daryl Hannah's long, crimped mermaid locks, but his abs certainly will. (They have to redo the iconic bathtub scene, right? Come on!)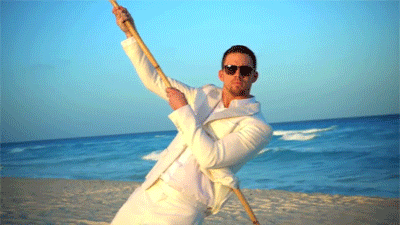 Tatum is set to star alongside Jillian Bell (Workaholics, Idiotsitter), who is a comedic wizard in her own right. (Have you watched Idiotsitter yet? Do it.) Hopefully, she will channel some of Tom Hanks's stuttering charm from the original character, but we're confident that she'll be perfect for the role no matter what she does! Plus, she's already worked with Tatum, as Mercedes in 2014's 22 Jump Street. Hint: She was the one that had you on the floor laughing.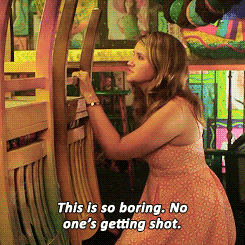 Although it is tough to replace the likes of Daryl Hannah, Tom Hanks, and the late and supremely funny John Candy (Can we get a Jonah Hill?), we're hopeful about the new cast. And, I mean, even if it's bad… Channing Tatum is going to be a MERMAN. So it has to be good.