#Movies & TV
Daniel Radcliffe Rumored to Return to the Harry Potter Franchise
by Sierra Burgos
Attention all Potterheads: The magic isn't over just yet.
When the final HP film, Harry Potter and the Deathly Hallows Part II, was released in 2011—yes, it was that long ago!—fans everywhere mourned the ending of the 7-book, 8-movie franchise.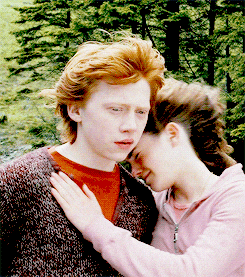 Luckily, this summer saw the release of "Harry Potter and the Cursed Child" to curb our appetite for more Harry Potter.
Photo: Manuel Harlan
"The Cursed Child" was written as a stage play by Jack Thorne and was based on an original story written by Thorne, original author J.K. Rowling, and stage director John Tiffany. The play began it's run at the West End theater in London this past June, and tells the story of Harry Potter nineteen years after the end of Rowling's classic Harry Potter book series. The book, which was released as the play's script rather than a novelization of the play, hit stores July 31, 2016 and has been fueling Potter obsession once more. And Potter fans went nuts; it reportedly sold more than 2 million copies in the first two days it was on sale.
Photo: 

Rob Stothard/Getty Images
Of course, it didn't take long for HP die-hards to fly through the novel—and now the appetite is back. The New York Daily News has reported that Warner Bros. is interested in bringing the two-part play to the big screen, and—get this—making it into a trilogy. But by far the biggest news is that movie execs are rumored to be coaxing Daniel Radcliffe into the mix.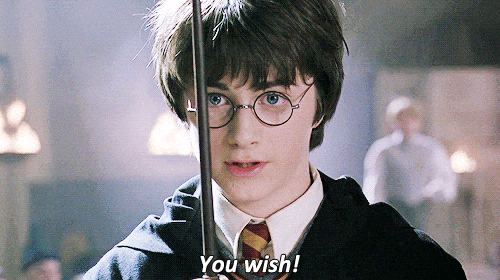 The actor has said that he wants to distance himself from the young role, even accepting some dark and "out-there" acing jobs (who could forget when he played a dead corpse in "Swiss Army Man"?).
"Warners is secretly working on getting the movie rights and a screenplay settled, and of course in their minds only one man should be Harry," said a Hollywood source. "However he has made it clear that his mind is certainly not focused on returning to the role anytime soon—and that could be until he hits 40."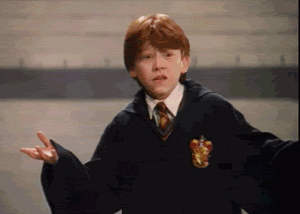 Radcliffe was only 11 when he auditioned and recieved the leading role for "Harry Potter and the Sorcerer's Stone." Whether or not the 27-year-old will fly back into our hearts (on his Nimbus 2000 broomstick, of course) is anyone's guess.