#Movies & TV
Disney's 'Snow White' Live-Action Musical Is A Dream Come True
by Hannah Marsh
Snow White is next up to get the live-action treatment, and there are so many things to be stoked about.
Disney is about to remind us who exactly is the fairest of them all.
Snow White is next up in the line of Disney classics to be made into a live-action fairy tale, and this isn't going to be your Kristen Stewart-helmed Snow White and the Huntsman action-style movie. We're talking a musical. And while we don't exactly know who will be starring in the remake yet, there are still loads of things we're already excited about.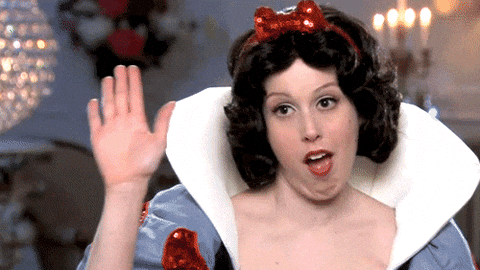 For one, memorizing the lyrics to all of the songs when you were in elementary school will still be relevant. In addition to some new tunes, the adaptation will still include some of the original music from the animated classic. Also, similar to the other live-action remakes that Disney has recently taken on, makers will be expanding on the Snow White storyline. Think all of the happiness the original scenes brought you as a child and more.
And as if that wasn't enough to make you whistle while you work, writer of The Girl on the Train adaptation Erin Cressida Wilson is rumored to be in negotiations for writing the script, and Mary Poppins Returns producer Marc Platt is on the list to make this dream come true as well.
This is not a drill, folks. So many details to come, but so many things to be thrilled about already! We might not be sold on waiting for a true love's kiss, but you can bet your "Bluddle-Uddle-Um-Dum" we are eagerly anticipating this Snow White rendition!