#Movies & TV
Ranking The 9 Most Dramatic 'The Bachelor' Dates Of All Time
by McKenzie Pendergrass
"The Bachelor" and "The Bachelorette" know no bounds when it comes to elaborate and fancy dates (and helicopter rides).
The Bachelor and The Bachelorette have pretty sprawling histories. The Bachelor debuted in 2002, and since then, the show (and the dates) have gotten increasingly expensive and extravagant. Not only does the show take its contestants to the far reaches of the world, but they go on more helicopter rides than approximately half the human population combined. Now that Nick Viall (*swoon*) is trying to find a wife in season 21, we thought we'd rank some of our favorite (read: weirdest and wildest) dates in Bachelor and Bachelorette history. So let's get to it.
9. Jake and Vienna Go Bungee Jumping, Season 14
Not only was Jake a notorious tool bag, but Vienna wasn't exactly the fan favorite, so of course the pair made for perfect date drama. Neither of them really wanted to make the bungee jump but everything was made better by arriving to the date in a swanky helicopter.
The best part, though, came when Jake and Vienna were strapped to each other, and he told her he needed someone to be strong for him when he knew he couldn't be. Because obviously the perfect test for deciding who is an ideal emotional support system is tossing yourself from dangerous heights!
Then they jumped off a bridge and started making out. Pretty epic, if you ask me.
8. Sports Illustrated Swimsuit Photo Shoot, Season 15
Picture it: A bunch of beautiful women in tiny red bikinis, lounging on the beach, rubbing their naked bodies against bachelor Brad Womack. Sounds like the perfect afternoon for him, but it was possibly the worst group date in Bachelor history.
Not because lounging on the beach is terrible, but because pitting a bunch of women against each other while they're feeling self-conscious about being half naked is positively cringe-worthy. Eeek! It made for perfect viewing drama, though. And maybe looking at Brad in swim trunks isn't so bad, even though everyone thinks he's basically the worst.
7. Kissing the Blarney Stone, The Bachelorette Season 11
Ireland might be rainy, but it's got its fair share of romantic locales. From the Cliffs of Moher to the Blarney Stone, it seems like there are endless date ideas in the land of potatoes. Lucky for Jared, Kaitlyn Bristowe decided to take him for a road trip across the scenic countryside to kiss an old rock while hanging upside down. If there's one thing I know evokes true love, it's an old, mossy castle and a magical rock.
6. Amos Lee Private Show, Season 20
The Bachelor is big on private little concerts, but one of the best private shows ever came when Amos Lee serenaded Ben and Caila in an otherwise empty theater. TBH, maybe that would be a little awk, but Amos is a lovely romantic crooner, and I guess when true love is in the air, it doesn't matter if you look like a doofus.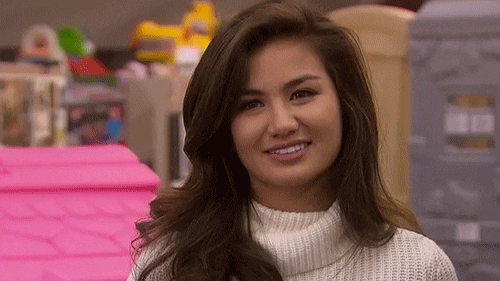 Props to Caila for appearing to be more interested in Ben than Amos.
5. Naked in Iceland, The Bachelorette Season 6
When I think of Iceland, I think of ice and steam and the Northern Lights. Cold weather in the far north, with all the snotty noses and frozen fingers, doesn't sound like a great place to strip down to a bikini, but that's exactly what Ali and her fellow group date bros did in Iceland. Of course, she takes off her thick, astronaut-inspired onesie first, and as all the boys gawk at her frozen little form, they each strip down to their skivvies. All in the name of true love!
4. Barfy Zero Gravity, Season 21
Flying can be nerve-wracking. Flying in a jet designed to plummet to the earth in order to give a zero gravity sensation can be utterly barfy. Honestly, it's a cool idea. I don't think any of the contestants on Nick's season have been to outer space, so leave it to The Bachelor to give them the next best thing! Making out while flinging around in the air sounds like it could be pretty fun.
Barfing afterward is kind of nightmarish but whatever. No shame, Vanessa. I'd puke, too. Plus, we got to see how straight-up adorable Nick was taking care of her.
3. The Love Lab, Season 20
No better way to tell if you're compatible with someone than by smelling their sweat, amiright? For this group date, the ladies were greeted by a robot as they walked into the very *official and scientific* love labs, and honestly, it makes sense. Science is the only way to tell if two people are a match for each other.
Ben just had to get a big whiff of each girl's sweat, and it was like the universe clicked into place. I'd like to know how many couples stay together forever after visiting the love lab. Shout-out to the poor woman that Ben said smelled "sour."
2. Backstreet's Back, Alright! Season 21
I don't care if you're a die-hard *NSYNC fan or always had the hots for the Backstreet Boys, this date was truly iconic. I think any millennial girl would have absolutely swooned at the opportunity to dance with her all-time biggest teen crush.
Forgive me for saying I'd be more into winning only because that meant the Backstreet Boys loved me. Nick is great, but Nick Carter is the best ever. <3

1. London Calling, The Bachelorette Season 8
Okay, so this date isn't too wild or weird, but it is utterly picturesque. Who wouldn't want to get all fancied up, drink some champagne and get a private ride on the London Eye? The Thames sparkling below, Big Ben reflected in the waves. Plus, Emily took Jef (with one F) on this date and he is, uh, totally hot. Paris might be the most romantic city in the world, but I'd wager London is a very, very close second.