#Movies & TV
Students Create App to Predict Who'll Die Next on Season Six of Game of Thrones
by Faith Brar
This is definitely going to come in handy.
John Snow is dead. Or so it seems based on the season six premiere of Game of Thrones last night. As sad as that is for GOT fans all over the world, it also proves that no one on the show is indispensable. With all of season six ahead of us, we can't be sure which one of our favorite characters is going to be the next one to go. But don't freak out just yet.
Luckily for us, with the help of machine learning algorithms, a group of young scientists from Munich, Germany have created an app called A Song of Ice and Data that can help us figure out who is going to die next.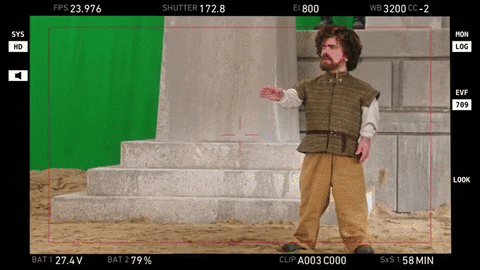 These algorithms are no joke. According to the Telegraph, the students have been able to predict a whopping 74 percent of all character deaths in the TV-series and the books. Now that's impressive.
They also put together a website to showcase their death predictions for the latest season. So far Ramsey Snow has a 64 percent likelihood of dying, whereas Theon Greyjoy's chances are higher at 74 percent. Poor Theon will never catch a break.
Sansa Stark is least likely to die at 3 percent, but Tommen Baratheon will apparently be the next to go at 97 percent. Stannis Baratheon falls slightly behind his nephew at 96 percent and surprisingly, Daenerys Targaryen is predicted to be third in line to go at 95 percent — that part better be wrong.
For all we know, there could very well be another Red Wedding, a very public unexpected beheading or a Joffrey-style gruesome goodbye ahead. Think you know who"ll be the next to go?