#Movies & TV
You Don't Have To Visit The Upside-Down For Official 'Stranger Things' Fashion
by Hannah Marsh
Netflix has partnered with Hot Topic and BoxLunch to create an official collection of Stranger Things merchandise, and we want it all.
One of the biggest pop culture happenings of the year officially has its own clothing line complete with all of the style, finesse, and quirky vibes of the show itself.
Netflix has joined together with Hot Topic and BoxLunch to create the first-ever officially licensed line of merchandise from Stranger Things, and it's just in time for the holidays! The line will include everything from pins, patches, keychains, and a plethora of t-shirts to choose from. Both guys and girls will be able to find whatever suits their fancy among the iconic merchandise in order to fulfill every Hawkins High School-wannabe inside!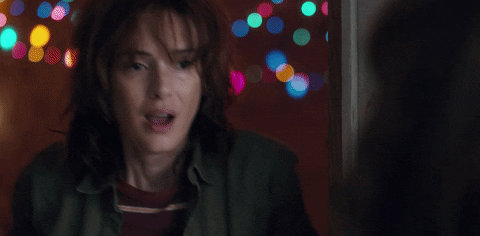 Check out some of our favorites!
Each product we feature has been independently selected and reviewed by our editorial team. If you make a purchase using the links included, we may earn commission.