#Music
10 Girl Power Songs That Will Be Your Morning Anthems
by Maggie Dickman
Having a tough time getting out of bed in the morning? Add these girl power songs to your playlist and you'll be up and moving in no time at all.
The temperatures are getting cooler, and that has the tendency to get us in a funk. But don't let the dropping temps get you down. These girl power songs are exactly what you need to add to your playlist to get you on your feet in no time at all.
You'll need to blast these jams at full volume ASAP.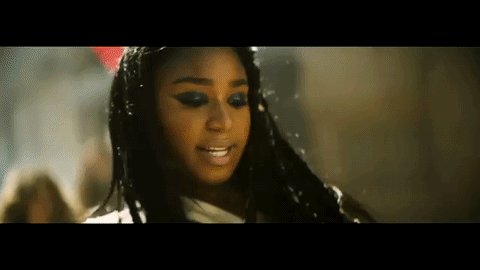 Cyndi Lauper, "Girls Just Want to Have Fun"
It's true — girls really do just want to have fun. It may be an oldie, but it's definitely a must-add to your pump-up playlist.
Fifth Harmony, "That's My Girl"
Nothing's more inspiring than a badass group of women, and Fifth Harmony is just that. They're female-anthem is freaking addictive, and seriously inspiring.
Shania Twain, "Man! I Feel Like A Woman!"
Shania Twain is one of the most empowering women in music, and we can't help but blast this '90s jam at full volume and sing it at the top of our lungs.
Beyoncé, "***Flawless"
Beyoncé is literally queen, and the lyrics in this song speak for themselves. "We flawless, ladies tell 'em." Heck yeah, we are. You tell 'em, Bey.
Gwen Stefani, "Hollaback Girl"
There's not much we love more than the early '00s, and that's partially thanks to Gwen Stefani. You can't help but wake up and stomp your feet when Gwen's "Hollaback Girl" is playing at full volume.
The Pussycat Dolls, "I Don't Need A Man"
The title explains it all. When you have your own independence and BFFs, who says you need a man?
Selena Gomez, "Me & My Girls"
Get your chicas by your side and dance the night away to this tune. Selena just gets girl power.
Cher Lloyd ft. Becky G, "Oath"
Show your friends just how much you love 'em with this song. It's the ultimate BFF anthem. (And reminds us of the warmer summer temps!)
Demi Lovato, "Confident"
Sometimes all you need is a bit of a reassurance to start the day off right, and Lovato's "Confident" is the perfect track to do just that.
Little Mix, "Wings"
If winning the X Factor UK isn't enough to make you want to check these ladies out, then how about their badass style and always-rocking female anthems. Try not to dance along to this Little Mix throwback.