#Celebrity
Orlando Bloom's Shadow Doesn't Leave Much to the Imagination
by Bethany Lozier
We've lusted after Orlando Bloom for years, and now his shadow is getting us all riled up again.
Orlando Bloom is, without a shadow of a doubt, one of the world's most lust-worthy men. His roles as Legolas in Lord of the Rings and Will Turner in Pirates of the Caribbean not only made him a household name, but also turned him into a worldwide dreamboat.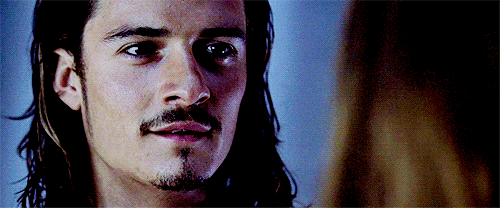 via GIPHY
It's true, no one can resist his gorgeous face, but the Internet now has a new obsession with… a different body part.
Photos were just released of Bloom and girlfriend Katy Perry vacationing in Italy. The two took a romantic trip on a paddle board, and let's just say you can see Orlando in full Bloom. Hey, who wouldn't want to let it all hang out in paradise?
OMFG THE SHADOW ???????? pic.twitter.com/IJnm7PUgFH

— ???? Pedro (@HoliestKaty) August 3, 2016
Orlando Bloom is obviously now trending on Twitter, with fans and admirers referring to his nether-region as "the shadow."
orlando in full bloom haha that shadow ???? #orlandobloom pic.twitter.com/UIRCpquNVQ

— Laura cufc (@laurabarr38) August 3, 2016
Unfortunately for Bloom, the photos were orginally leaked uncensored, but most major news outlets have graciously covered the actor's NSFW area. We can't say we're mad about it, but Bloom is surely not pleased.
The hunt is on to find the nefarious naked photo perpetrator, but Bloom's shadow is here to stay.