#Celebrity
You Can Officially Purchase Britney Spears' Most Iconic Outfits
by Hannah Marsh
Britney Spears' most legendary costumes are officially up for bidding on eBay, but you'll have to pay a hefty fee if you want in!
The latest news might not make you a lot "Stronger" than yesterday, but it's about to make today a whole lot better at least.
A seller on eBay who goes by the name bikinico is auctioning off seven of Britney Spears' most iconic costumes, and it's about to be a serious circus.
Included in the list of legendary costumes is the 2001 VMAs green bejeweled bra ensemble (snake not included), her "Me Against the Music" video outfit, costumes from the "I'm a Slave 4 U" video, a custom Versace Atelier dress worn at the 2008 VMAs, her outfit from her 2001 Super Bowl halftime performance with Aerosmith, and several pieces from her Dream Within a Dream tour. Can you say wardrobe #goals?
Most items are estimated by the person behind Bikinico between being a size XS or S, and the footwear included is approiximately a size 7.
"I've collected these outfits since 2003 when Britney auctioned them off," the seller wrote in the listing. "They are all authentic with Authenticity Certificates. These are arguably the most iconic costumes in music history."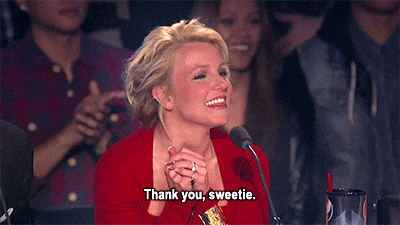 The collection was originally listed at $50,000 on May 5, but the bidding is currently at $99,995, because all hail Queen Brit.
The collector behind Bikinico currently keeps the outfits at a swimwear store in Alberta, Canada, and believes the value of the outfits is only going to go up from here.
"Britney is ending her Piece of Me show in Vegas at the end of the year, and with this being her 9th album, it wouldn't surprise me if she retires after 18 years (just my thoughts)."
Who knows what Brit will do next, but for now, (and even though it won't be in our budget) we are loving this response to some of her most epic and history-making moments!