#Clothing
Anthropologie's First Ever Plus-Size Line Just Dropped, and Everything Is Beautiful
by Caitlin White
Finally, your favorite mall store has launched extended sizing, 16W to 26W, called APlus, and we hope many others follow suit.
Almost 70 percent of American women wear a size 14 or up, with the average hovering between sizes 16 and 18. And finally, retailers and brands across the country are catching on that they can't (and shouldn't) leave out the majority of women from their clothing. The latest is mall-fave, Anthropologie, which just launched A+thropologie or APlus by Anthropologie, its first plus-size collection. Now, by adding sizes 16W to 26W, the store will carry sizes 00 to 26. Most importantly, the styles are the same, totally Instagrammable looks as the "standard" sizing.
"What to expect? A collection with all of the fun, charm, and romance of Anthropologie," Hillary Super, co-president of Anthropologie, writes on its website.
The extended sizing will include 120 new designs from Anthropologie's in-house labels, such as Maeve, Essentials, and Picro and the Letterpress, as well as from outside brands the store sells, such as DL1961 and Cloth and Stone, which joined in to support the move. APlus is available online and in 10 of the company's brick-and-mortar stores, for now. Even Richa Srivastava, the retailer's managing director of design, knows this inclusion is a long time coming.
"Only in the past year or so did we arrive at a place where we were confident we could execute in a considered way, and deliver a collection that would suit her wants and needs—and ultimately bring her joy," she says in a release.
The collection definitely brings us joy. APlus launched in collaboration with plus size models and influencers Paloma Elsesser, Ali Tate Cutler, and Candice Huffine modeling the styles in Mexico City, and we're in love with the romantic, spring and summery vibes!
Karen Wilkins, who works in technical design for Anthropologie, says on the APlus page, "Each and every piece is thoughtfully tailored with women's real proportions in mind."
Check out our favorite pieces from A+nthropologie!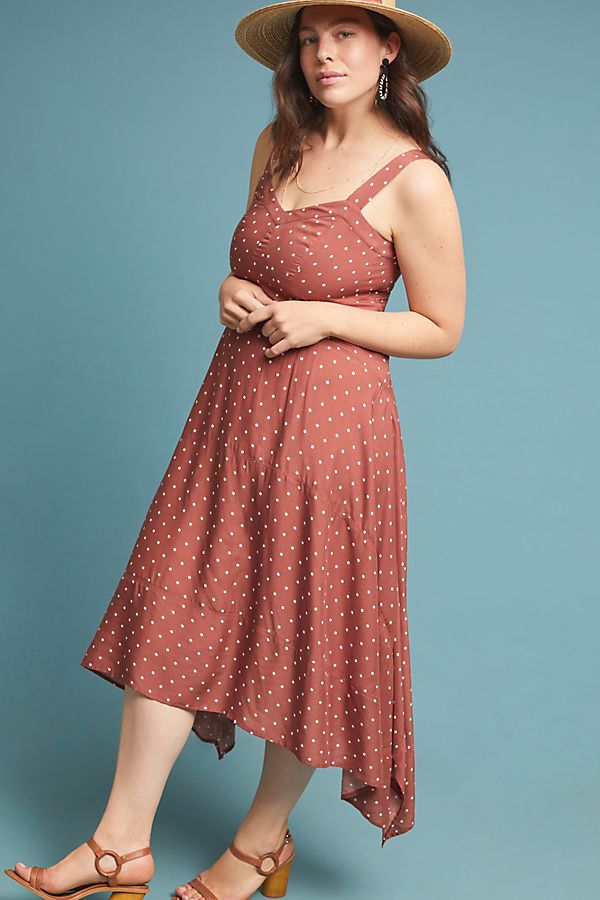 Get it! Maeve Vivienne Maxi Dress, $160; anthropologie.com
Get it! Anthropologie Marais Buttoned Top, $78; anthropologie.com
Get it! 52 Conversations Colloquial A-Line Skirt, $130; anthropologie.com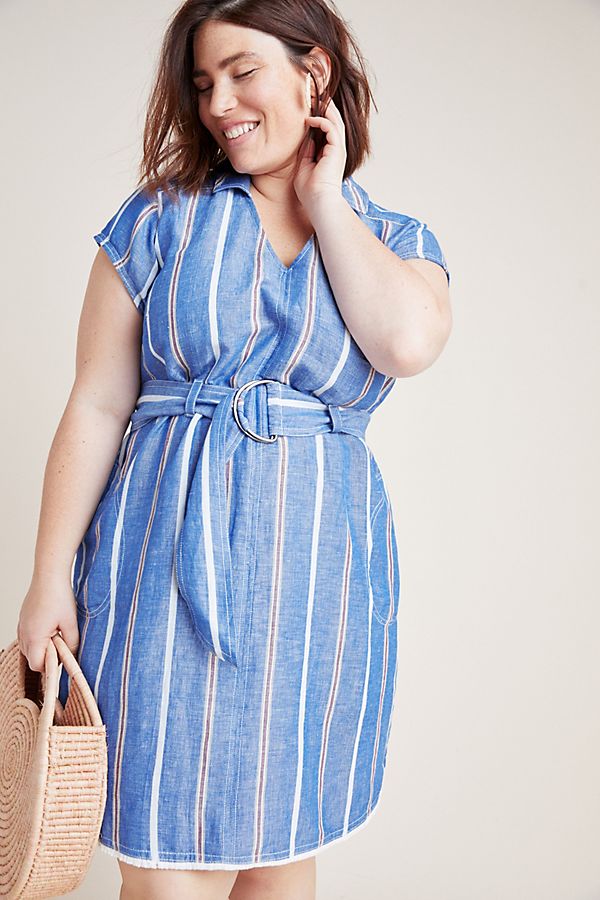 Get it! Pilcro and the Letterpress Striped Dress, $140; anthropologie.com
Get it! Marrakech Freewheeling Jacket, $138; anthropologie.com
Get it! Maeve Pixilated Tulle Midi Skirt, $180; anthropologie.com