#Lifestyle
5 Dating Apps Designed By Women For Women
by Maggie Dickman
Women are making their mark in the tech world—and while they're at it, they're changing the dating game. We've rounded up five of the best dating apps made for women by women that you're going to want to download ASAP.
Let's be real—dating in the digital age is not always perfect. Especially if you're a woman. According to a Consumer Research study, roughly 57 percent of females said they've felt harassment through dating apps, with Tinder and OkCupid ranking highest on the list of offending users. But that doesn't mean it's time to give up hope for finding love at your fingertips.
Think about it: What app developers would best know what women want out of their dating experience? Well, women, of course! There are some amazing ladies changing the tech game—and thankfully, they're making their mark on the dating world while they're at it. Here are five apps designed for women by women, because there's absolutely nothing wrong with being selective on the quest for love, using these female-created apps as our guide.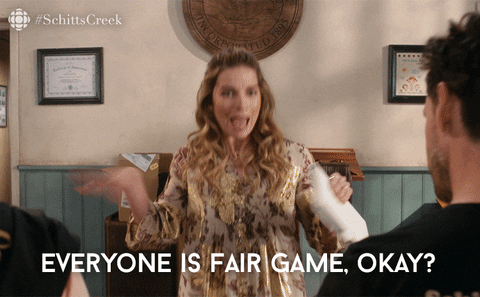 Founder: Whitney Wolfe
Okay women—your turn to make the first move. With Bumble, once you mutually swipe right with a person, the woman always has to make the first move. (Reminds you of that Sadie Hawkins dance back in middle school, right?) The catch? If you don't say anything to a new match within 24 hours, your match disappears. Nothing like getting thrown in the deep end, right?
"There's this unwritten rule that it's not ladylike, or it's wrong, or the guy should go first. The whole thing feels silly and outdated," founder Whitney Wolfe tells Racked. "Women are extremely independent in every facet of our lives, except dating. We wanted to encourage a confident connection. Making the first move, whether a woman is matching with a man or a woman, gives her a boost of confidence right off the bat. It immediately puts her in the driver's seat."
Because the app was designed to counter problematic hetero dating norms, if users are looking for same-sex connections or friendship, either person has 24 hours to make the first move. So ladies, are you willing to take the first step?
Founders: Arum Kang, Dawoon Kang, and Soo Kang
Coffee and bagels are the ultimate duo, and they're also the perfect combo for a casual first date… making this an app with some serious potential. And with Coffee Meets Bagel's effort to rid the world of ghosting, we can only agree with that presumption.
"We like to call ourselves the anti-Tinder," co-founder Arum told ABC news. "Any woman who has used Tinder has one or many stories of the kinds of behavior men exhibit on Tinder … it's not the greatest experience and … it feels creepy."
So here's how Coffee Meets Bagel works: Each day at noon, guys will receive up to 21 matches, which the app calls "Bagels," based on an algorithm that runs through users' Facebook profiles and assesses interests and experiences that might be similar. They'll get to either Like or Pass, and then the app curates the best potential matches for women based on the men that showed interest.
Because women get to choose from the men who already showed they were interested, it gets rid of the guessing games for those guys who just aren't looking for anything serious. *eye-roll emoji*
Founder: Robyn Exton
HER is made for LGBTQ+ women, by LGBTQ+ women—and it's as amazing as it sounds.
"Dating for LGBTQ women used to be pretty tough," founder Robyn Exton tells Huffington Post. "Trying to find a woman that hadn't dated one of your friends was like trying to find a black diamond in Argos; very unlikely."
That's where HER comes into play. Whether you're interested in dating or simply making friends, the app calls itself the "biggest community for queer people worldwide." Beyond simply swiping, the app provides the "freshest lesbian news" and even posts updates on cool LGBTQ+ meet ups happening near you. Whether you're looking for a way to meet new people, or a way to potentially meet "the one," HER is the app for you.
Founder: Sonya Davis
If your ideal significant other shares the same passion for yoga and early morning hikes as you, then Neqtr might just be a dream come true. Neqtr is the app that helps connect people based on more than just common interests, but common values, too—anything from activism or rescuing stray animals. As the app description says, "That's how we make giving back sexy." Now that's something we can support.
"People are looking for something real—hoping they will find someone," founder Sonya Davis explained to MomZette. And by bonding over a common set of values, that's how people will find a real connection.
With a download of Neqtr, you might find a workout partner or friends to organize an animal rights rally with. Ultimately, you're doing good and meeting people in the process. What's not to love?
Founders: Susie Lee and Katrina Hess
Siren is all about making the meeting process as natural as possible—none of that silly swiping stuff. Rather than being profile-based, it's run on a question-and-answer model to spark conversations that eventually lead to dates—just like it would in real life. Founders Susie Lee and Katrina Hess thought women needed a new way to spark convos that are authentic and fun, and this app seems to do just that.
"The reason isn't necessarily that they needed more power over men; they needed to feel safe and have fun," Lee told CNN. "You're trying to make strangers less strange, and in order to do that, you have to put something of yourself out there."
As their description says: "You're more than a photo and some vital stats." Connecting on a deeper level over a funny Q&A response is easily the best way to spark a flame. Now get to answering away.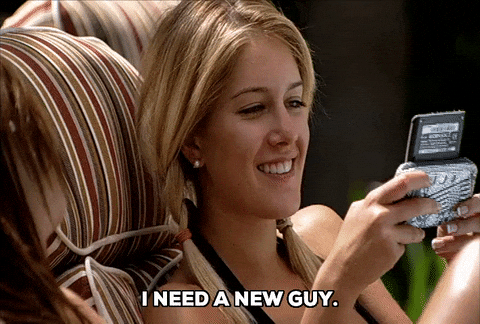 With that, it's time to make your pick. Which app makes your heart skip a beat?