#Love & Sex
10 Times Romance Movies Gave Us Unrealistic Expectations Of Love
by Sierra Burgos
What are the chances that your crush serenades you on a football field IRL? Unless you live in a movie, the odds of that happening are approximately 2/10. Here are 10 times we wished our lives (and our love interests) were more like the movies.
1. When Noah wrote Allie every day for a YEAR.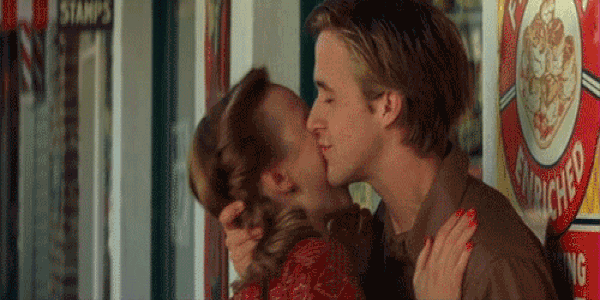 via GIPHY
Out of all the unrealistic movie romances, The Notebook wins first place. Noah climbs a freaking ferris wheel to get Allie to go out with him. He slow dances with her in the middle of the road; he takes her on boat rides and beach trips—and we can't even get our crushes to text us back.
2. When Harry declared his true love for Sally.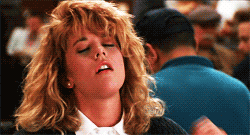 via GIPHY
Who could forget the pivotal scene in When Harry Met Sally when Harry shows up to the New Year's Party and lists off the things he loves about Sally? The real-life version would probably go something like this: "Hey Sally, Netflix n' chill?"
3. When Sandy and Danny floated off together in a flying convertible.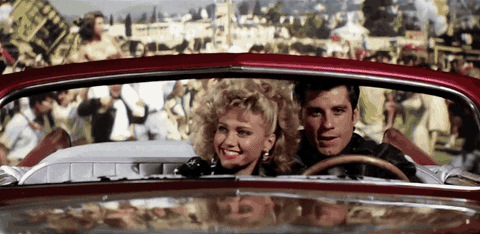 Not only are we sad because we'll never get our own version of Danny Zuko from Grease, but we're also disappointed that flying convertibles don't actually exist. And why doesn't everyone break into happy song and dance when we fall in love?
4. When Landon helped Jamie complete her bucket list.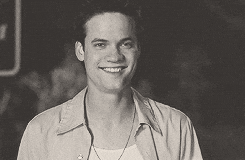 A Walk To Remember features the classic "popular guy falls for geeky girl" plot, and deny all you want, but you know you've always fantasized about the bad boy falling for you. With Landon's help, Jamie experiences being in two places at once, getting a tattoo, and getting married. S/O to romance movies for giving us these scenarios that'll NEVER HAPPEN.
5. When Juno fills Paulie's mailbox with orange Tic-Tacs.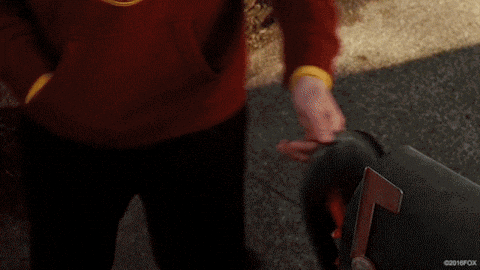 "Are you still gonna think I'm cute when I'm huge?" – Juno
"You're always cute. I think you're beautiful." – Paulie
Also, why hasn't anyone ever filled MY mailbox with orange Tic-Tacs? They certainly don't have a problem filling my DMs. *major eyeroll*
6. When Jack taught Rose how to fly.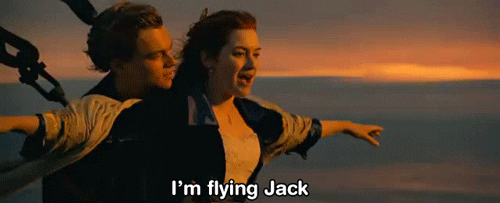 Would Rose have swiped right on Jack, knowing he's low class? Thank God Tinder didn't bring these two together, otherwise The Titanic would've been much less adorable and WAY too realistic.
7. When Gerry leaves messages for Holly after his death.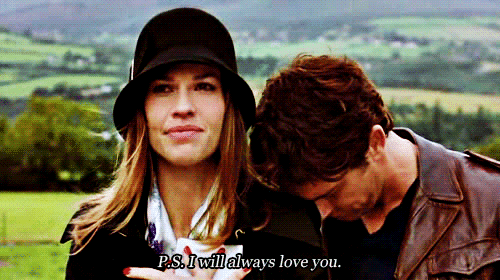 Attention future husband: the bar has been set for you. Although I'll mourn your death like Holly did in P.S. I Love You, I'll mostly be excited for the swoon-worthy messages and trip to Ireland. Obviously, I'm kidding. But losing a spouse in real life has surely got to be way less romantic and way more depressing and messy.
8. When Jacob falls for Hannah in Crazy Stupid Love.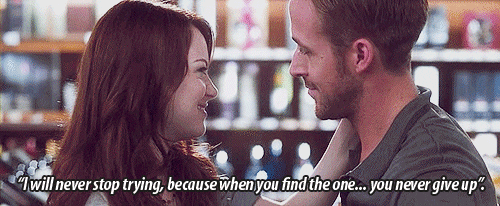 Remember when Jacob shows off his "move," and lifts Hannah above his head like they did in Dirty Dancing? And then they talk and laugh all night instead of hooking up like they planned? If only one-night-stands from the bar actually ended in testing out massage chairs and snuggling till morning.
9. When Lloyd held up a boombox outside Diane's window.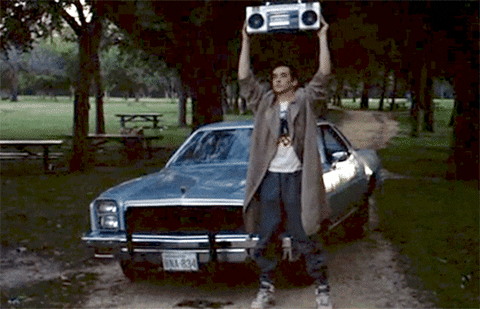 And he didn't play just any song—he played "In Your Eyes" by Peter Gabriel, the song that was playing the first time they slept together in Say Anything. *swoon AF*
10. When Patrick serenades Kat with "Can't Keep My Eyes Off Of You".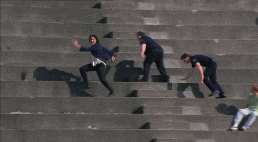 In 10 Things I Hate About You, Patrick catches Kat's attention when he breaks into the stadium and serenades her with an entire marching band. The best part is watching him evade the school security, until he finally gets caught and put in detention. But then Kat comes to rescue him and they go on a romantic paintballing date. You know, as any characters from romance movies would.