#Love & Sex
How To Survive Thanksgiving With Your Partner's Family
by Isabelle Dungan
Yes, you can drink wine, but don't overdo it.
Being single can be stressful, but being coupled up has its own stresses, too — especially when the holidays roll around. Whether you're going to meet your partner's family for the first time and want to make a great impression or you've agreed to spend Thanksgiving on your partner's familial terrain, I've got you covered.
I'm bringing you a checklist to make sure you put your best foot forward. You'll need to be prepared to hold your own, no matter what curve balls are thrown your way, whether it's a family member's decision to binge on wine, a little too much tryptophan, or grumpy Great Aunt Ellen across the table. This coupled-up girl's Thanksgiving survival guide has nine tips drawn from my own personal Turkey Day experiences.
1. A Good (Not-Too-Expensive) Gift Goes a Long Way
Two years ago when I was invited to Thanksgiving at my then-partner's family's house in Rhode Island, I was thrilled. I grew up in London, and even after I moved to the U.S., Thanksgiving didn't have the same significance for my family as it seemed to for everyone else. So I was excited to spend Thanksgiving with a real, American-grade family who had a beautiful home and traditions.
But I immediately started stressing out about everything from gifts to dinner table conversation. I tackled the gift first.
I knew I needed to bring a great gift because I had set the bar high with my last gift when I met his mother for the first time (white roses, tea, and a teapot… perfection), so I was super-stressed about topping it. Also, like most of us, I didn't have a ton of money to spend. Would I make a pie and carry it all the way from New York City? No, I hate baking.
After much deliberation, I found a stand at my local farmer's market that sold beautiful, handmade wreaths, and centerpieces… boom. Sweet and seasonally appropriate.
Come Thanksgiving Day, the gift was a hit. To this day, I wonder if my ex's family still uses it on the holiday…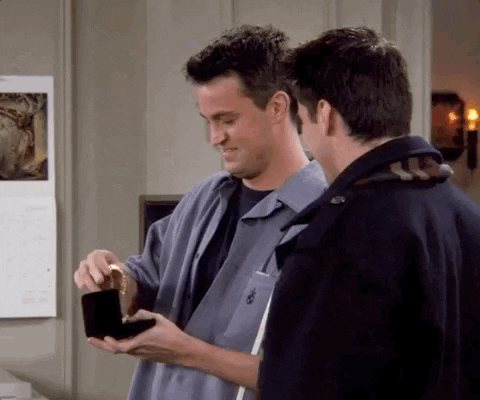 2. Avoid Political Talk
It's been a helluva time on the political front in America this year. And while the next president of the United States will have been elected by Turkey Day, it's best to stay out of the line of fire at the dining table.
A former partner of mine would get very politically heated and argumentative at the most inopportune of times, including at my family dinners. I always found it best to stay hushed and deftly try to change the subject. Your two cents aren't necessarily appreciated at someone else's dining table, and you never know how the family will react. Don't risk it!
3. Do Ask Questions
Take interest in your partner's family members around you. On the drive or plane ride there, get some inside info on your partner's sister, mother, aunt, or whomever, and use it to kickstart a conversation. You don't want to sit and talk about yourself the whole time. People remember when you take interest and a little of effort will go a long way.
4. Dress in an Appropriate (But Still YOU) Outfit
Perhaps this one goes without saying, but I was a little risque when I was younger and liked to push the boundaries. I remember the first time I met one of my ex's mother's and was wearing a rather… errr… revealing skirt. I don't recommend this.
Wear an age- and family-appropriate outfit that is going to be cute and comfortable for your expanding, Thanksgiving waistbands.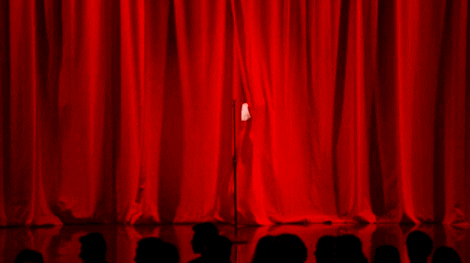 5. Don't Overdrink
Being fun tipsy may be acceptable when you're in the company of your loving family, but keep yourself in check at your partner's holiday meal. That's not to say you can't have a glass (or few) of red wine but know your limits before you start saying some things you don't want to. (Not that I have any personal experience in that.)
6. Don't Overdo the PDA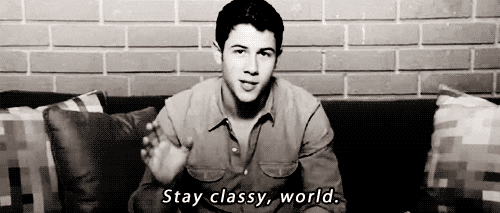 I'm totally guilty of this one, TBH. Although it's great to express your love and to be in love, no one wants to see it full-on, especially parents and especially at the dinner table. Keep it subdued with a peck or handholding here and there, at least until you get to know the family better.
7. Offer Helping Hands
From cooking to setting the table to clean-up, make sure you are a gracious guest and offer to help out! Thanksgiving is a time of stress for the host, so lessen the burden by lending a helping hand. Your partner's family will so appreciate the offer, even if they deny the help.
8. Fake It 'Til You Make It
Even if you can't stand one (or more) of the people around you… fake it. If you really love your partner you can be calm and generous for one day a year, especially because you haven't gotten to know everyone well yet. Don't put on a complete act, but smile, be friendly and don't get into any arguments. (In the rare occurrence that something completely egregious happens, your partner should take the lead with his family.)
9. Be Your Fabulous Self
You're perfect just the way you are. The more comfortable and at ease you are, the better the impression you'll make on everyone at the Thanksgiving table. Plus, you should be enjoying this time with the person you love. So, have fun!
Enjoy yourself and leave comments to let me know how it all goes down!