#Love & Sex
Urban Outfitters Has Vibrators That Will Put a Smile on Your Face (For Another Reason Than That)
by Daniela Galvez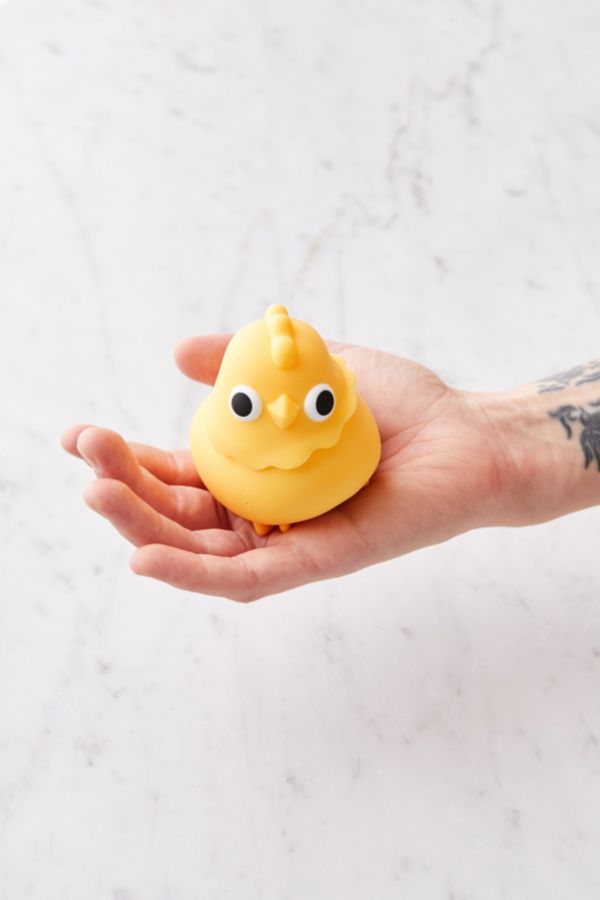 Looks like Urban Outfitters will soon be your one-stop shop for unique vibrators.
Emojis have become the new language of love. From vegetables that represent a man's package to butt-like fruits, there is something incredibly naughty about trying to break down a sexually explicit message that uses characters. Thanks to their huge popularity, it's not surprising Emojibrator has taken these suggestive emojis and turned them into pleasure devices.
The sex toy brand, which is currently sold online at Urban Outfitters, is bringing emojis to life with a line of vibrators inspired by everyone's favorite way of texting. From a shark vibrator that targets internal and external erogenous zones to a chicken toy that helps you reach climax every single time, these vibrators are totally worth the buzz.
A post shared by Emojibator® ???? (@emojibator) on Jan 31, 2019 at 6:17pm PST
As if they weren't cute enough, each toe-curling vibrator comes with different settings designed to heighten pleasure. According to the site, the vibrators "deliver countless health benefits while empowering women with de-li-cious orgasms." One Urban Outfitter shopper called it "my favorite toy I own," while another satisfied shopper praised its discreet look, "It does it's job and blends in with other weird decor."
Relax, lie back, and let pleasure take over! From eggplants to sharks, scroll down to see all the emoji-shaped vibrators available in the sex toy line.
Each product we feature has been independently selected and reviewed by our editorial team. If you make a purchase using the links included, we may earn commission.