#Zodiac
Introducing The Zodiac Sign You've Never Heard Of: Ophiuchus
by Maggie Dickman
We freaked when reports said our astrological signs might not exactly be what we thought they were. Then they mentioned the 13th zodiac, Ophiuchus.
Earlier this year, NASA published a post that changed the way we look at our astrological signs. It pointed out that the sun actually moves through 13 constellations, not simply 12 — meaning the ancient Babylonians left out a single constellation, Ophiuchus. This means a change in dates on our astrological calendar, and a subsequent shift in the dates surrounding our signs. (And we're kind of freaking out about it.)
With the shift, Ophiuchus now technically lies on the dates November 29 through December 17. So, if you're an Ophiuchan, you're probably curious as to what exactly that means.
Don't worry — we've got you covered. Here are a few key things that might help those November/December birthdays get by:
Symbol
Pronunciation
Oh-fee-YOU-cuss (you're welcome)
Star Sign Dates
November 29 through December 17
Personality
Author Romina Russell of the Zodiac Book series says unity is a key trait. Ophiuchans are characteristically "spirited, magnetic, impulsive, clever, flamboyant, and at times jealous, power-hungry, and temperamental." Ophiuchans are also known to be vivid dreamers.
Appearance
Ophiuchans are said to have the greatest diversity in the zodiac — skin, hair and eye colors tend to span across the spectrum. They are also likely to push the fashion boundaries, favoring bright colors and vivid patterns over anything else. Just ask famous Ophiuchan Nicki Minaj:
Or comedian Margaret Cho:
Or the oh-so-appropriate Britney Spears: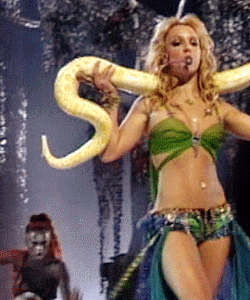 Jobs
As a seeker of wisdom and knowledge, longevity and healing, Ophiuchans tend to be fit for roles including doctors, lawyers and are more likely to take on management-level positions.
Lucky Number
12
Spirit Animal
Ophiuchans have a natural affinity for snakes.
Fun fact
The sign is also known as Serpentarius.
Do you now call yourself an Ophiuchan — and do you think it fits your personality?